Plymouth-based tattooist Caroline Derwent recently shared the love at her tattoo charity day in memory of her late father. Caroline shared her thoughts with us to find out how the day went. Dust n' Bones tattoo studio went…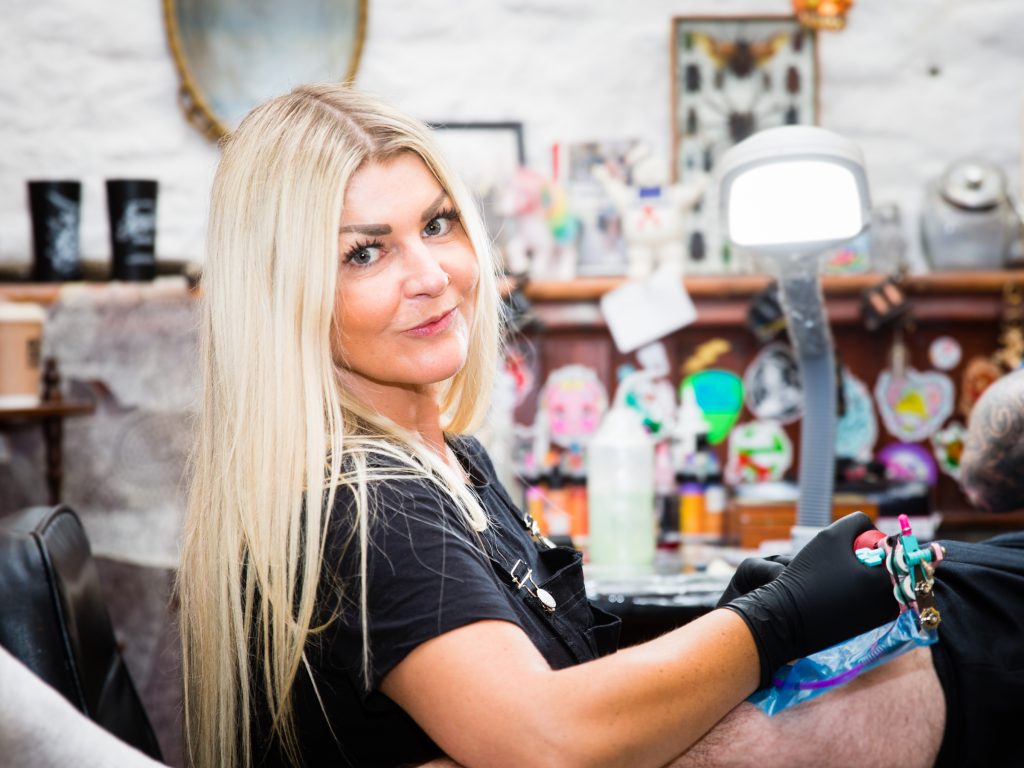 The idea of a charity tattoo event called "say what's in your heart" popped into my head when I was thinking of my dad. I wanted a tattoo design and day to centre around my clients choosing a heart frame and having something personal written inside.
The charity meant a lot to me and my family as my dad spent his last few days, before he passed away on 14th May 2017 under the care of the doctors and nurses at St. Luke's Plymouth. They were professional and caring, and made my dad's final days easy. They also looked after us emotionally, I can't thank them enough.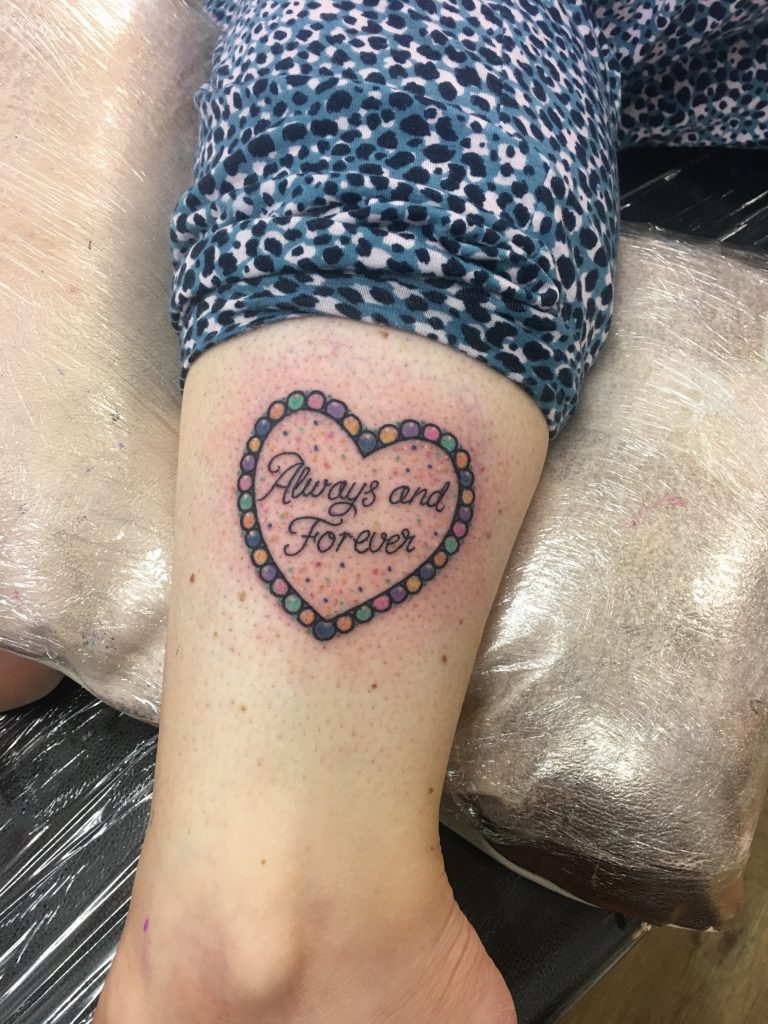 It is important that every penny counts in order to support such an incredible cause. I decided to do my part and help raise awareness. The idea of the tattoo flash day was super popular and I filled my day within a few hours. I did 11 tattoos total. It was a really successful, with lots of cute and meaningful tattoos, and all proceeds went to the charity.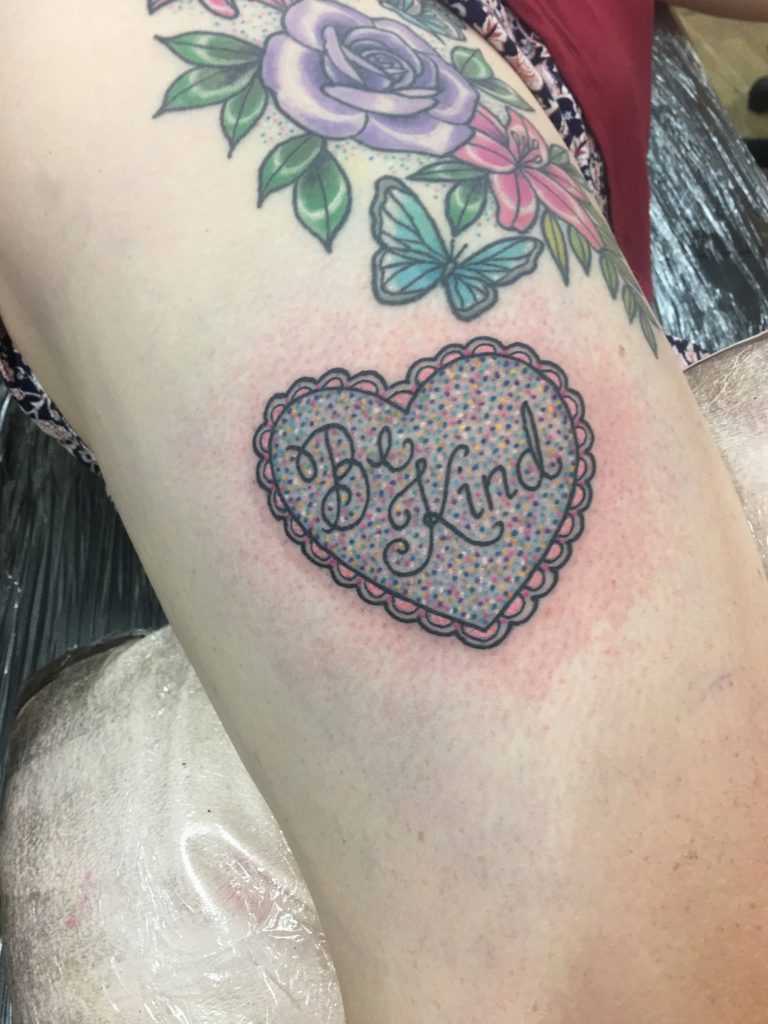 In some way we can all relate to losing someone to cancer and it was such a pleasure to see the smiles on my clients faces with their finished tattoos The whole day was positive and a lot of fun and I was so pleased to raise £800 in aid of my father's memory.