Claire Louise Tarrant Creates girly, cute tattoos with a strong edge Gravity Tattoo in Leighton Buzzard. Claire was our guest and we chatted about her tattoo style and inspiration...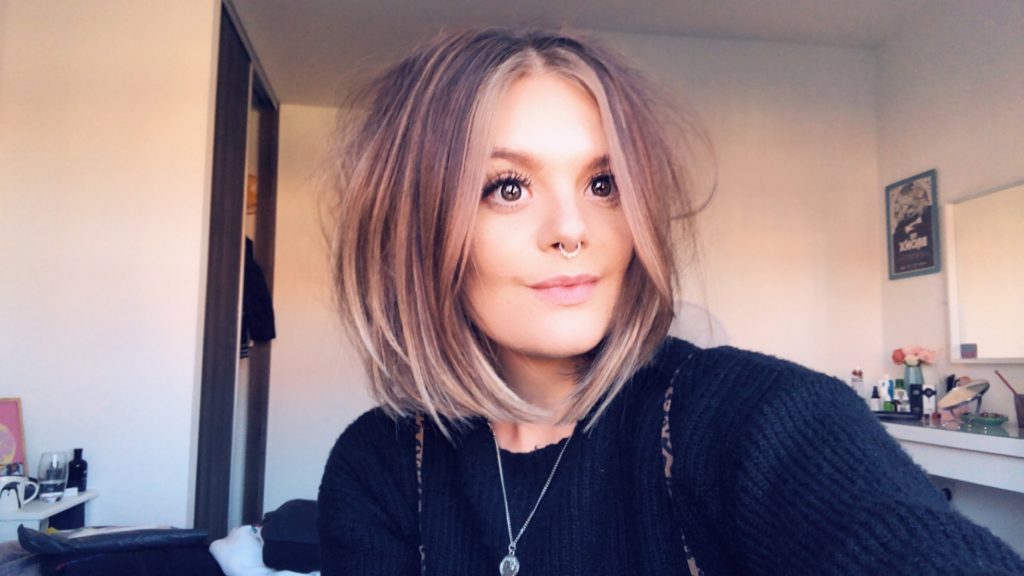 While studying fine arts at university, I was the first to be inspired to be a tattoo artist. My work has always been illustrative, but I never thought tattooing could be a "grown up" career. Nowadays, I think it's the most intense job I've ever had! Although I was able to find a studio that taught me how to tattoo, it was difficult to navigate the male-dominated industry and studio.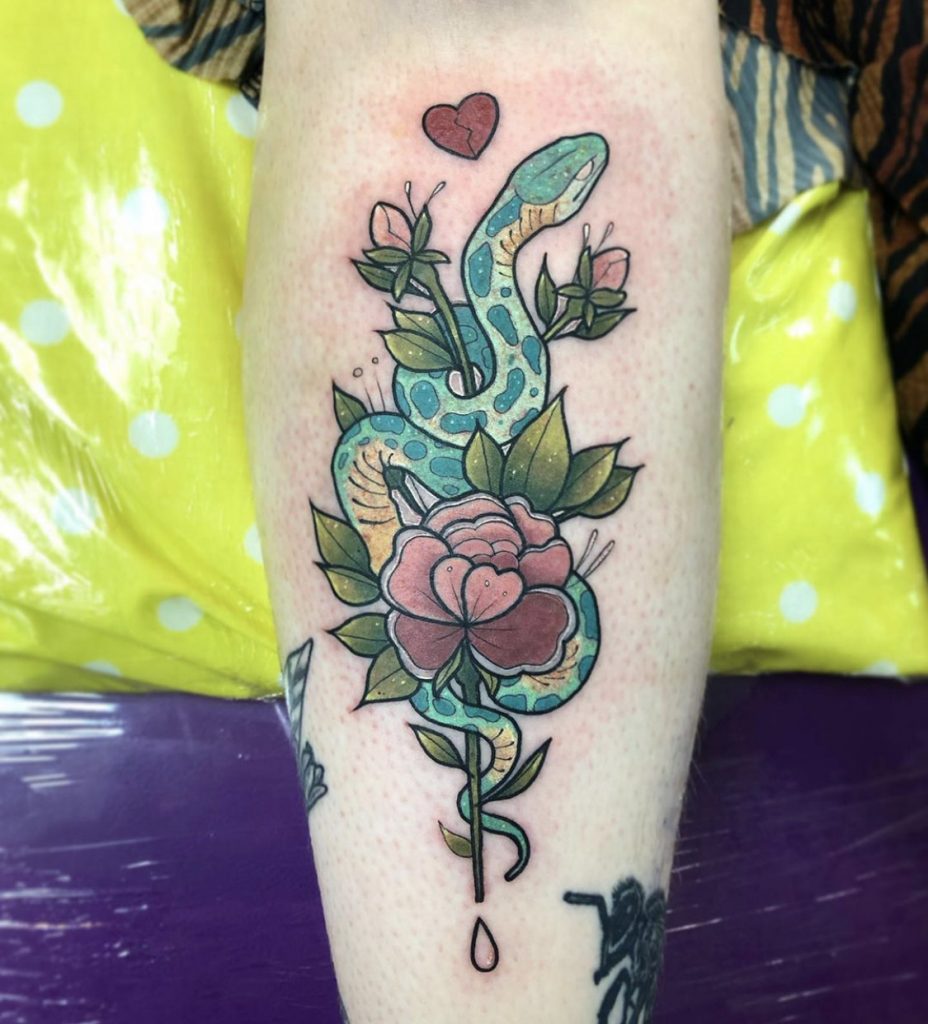 Before I met Josh, my first date, I was asked a lot of strange questions about my tattoos. I also wondered if they meant that I like pain. Even now I often get the odd customer who says comments such as "women with tattoos are sooooo sexy". It's boring! People who have loads of tattoos or can easily get tattooed, honestly forget that they're a big thing to other people.
Due to fear and anxiety about what tattooing would mean, I stopped tattooing three to four times. It's such an amazing, insanely cool job, but it's also overwhelming. It's helped shape me as a person in more ways than I can count.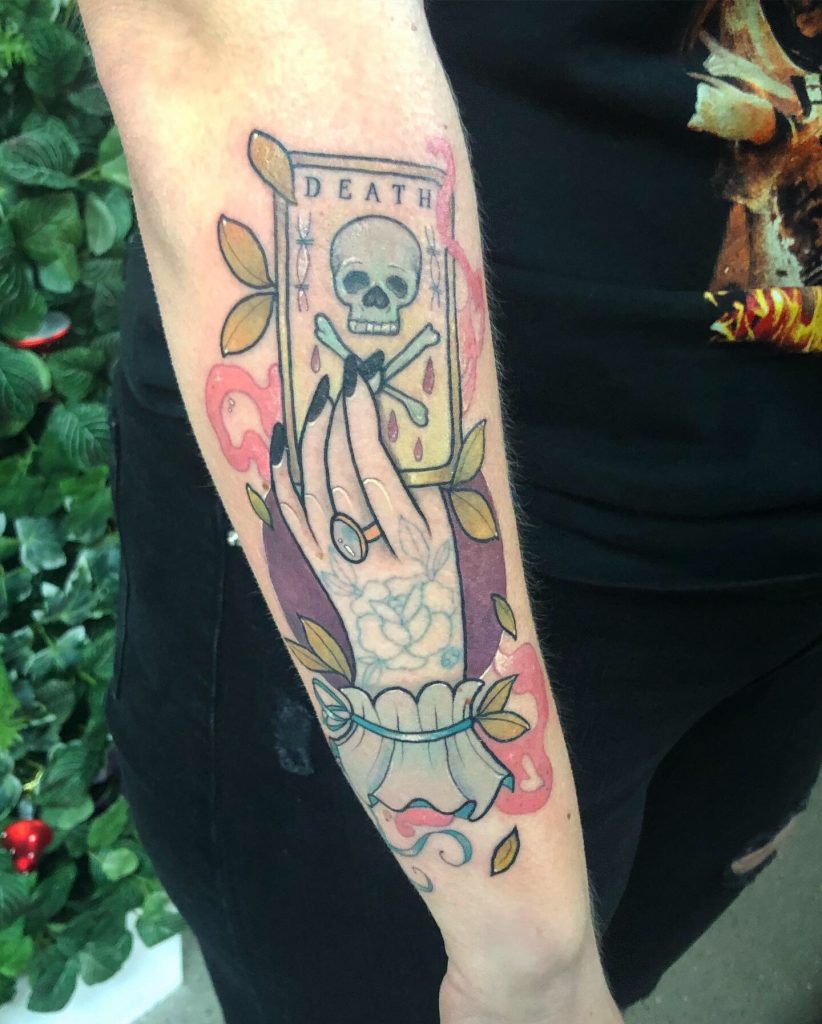 I'm now at a all female studio, Gravity, run by the fabulous Holly Astral. The tattooing industry has been given a new perspective by having a mentor who is a woman. It's now fun and exciting! It makes me feel like I am my inner child playing every day. I can be creative, have fun with interesting people, and get to explore new places.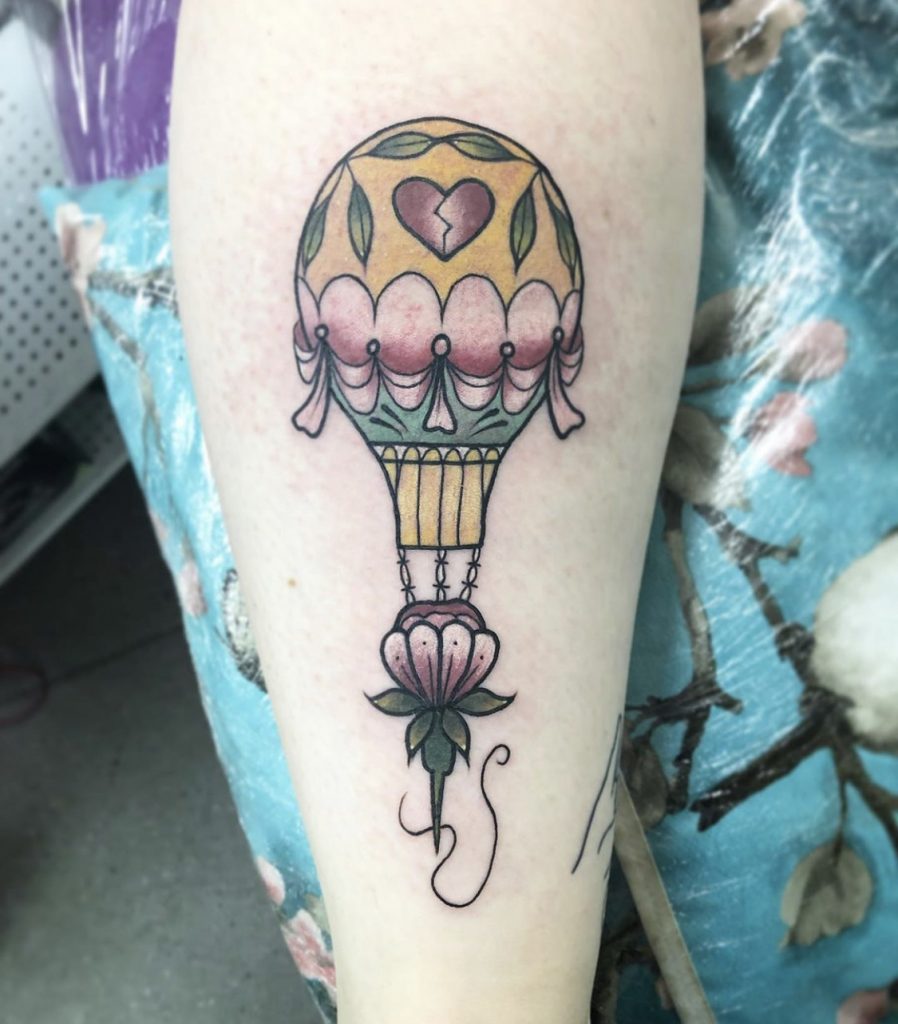 I feel as though I'm doing what I was put on earth to do; I practice Reiki and I'm studying to become a counsellor as well. I get to use these tools I've learnt on clients too and I feel so connected to the people I tattoo and other tattoo artists. I hate getting tattooed as I'm a huge baby, but the powerful feeling of having another piece of art on me forever reminds me how clients must feel!
My style is traditional, playful, feminine, illustrative, and uses a muted and pastel colour palette. In the future I'd love to concentrate on traditional style pieces covered in glitter effects, pink and gold!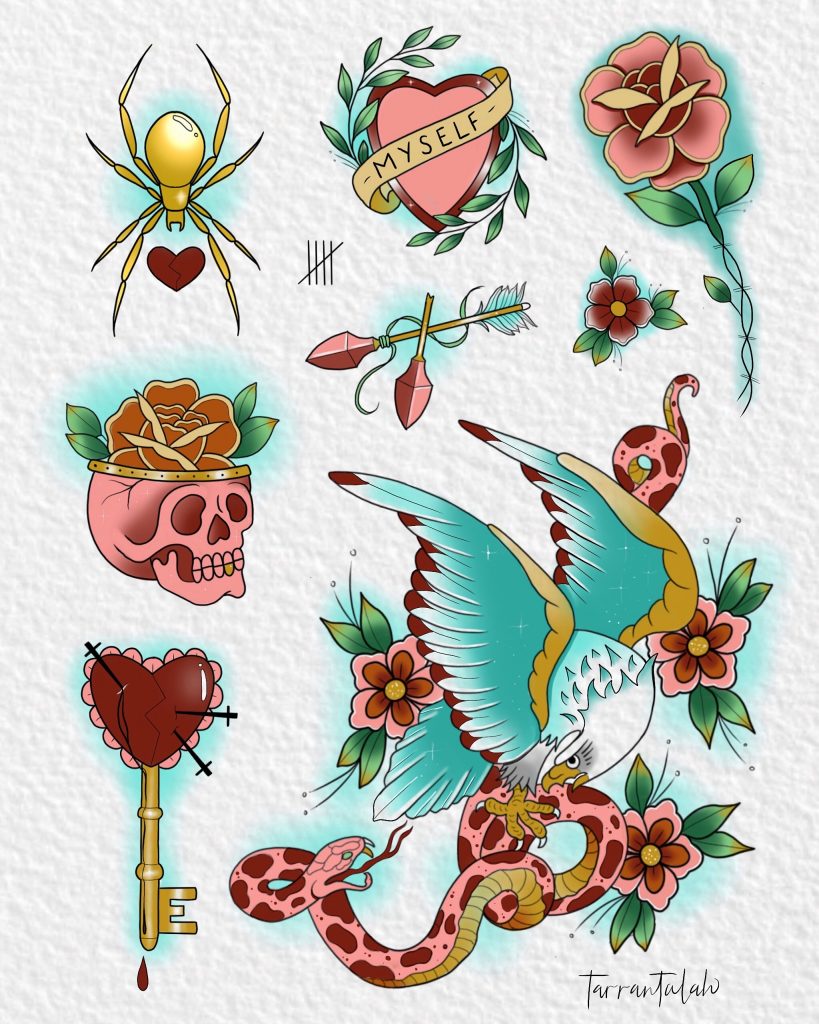 In my tattoo designs and flash sheets, I'm hugely inspired by historical events. I'm obsessed with the Tudor period; there's something so magic about castles, weapons, royal flags and embroideries. Traditional tattoo flash is also my favorite, but I love the color palette of mint, gold, pink and maroon.
It's beautiful to see something difficult as beautiful. Women can soften any situation!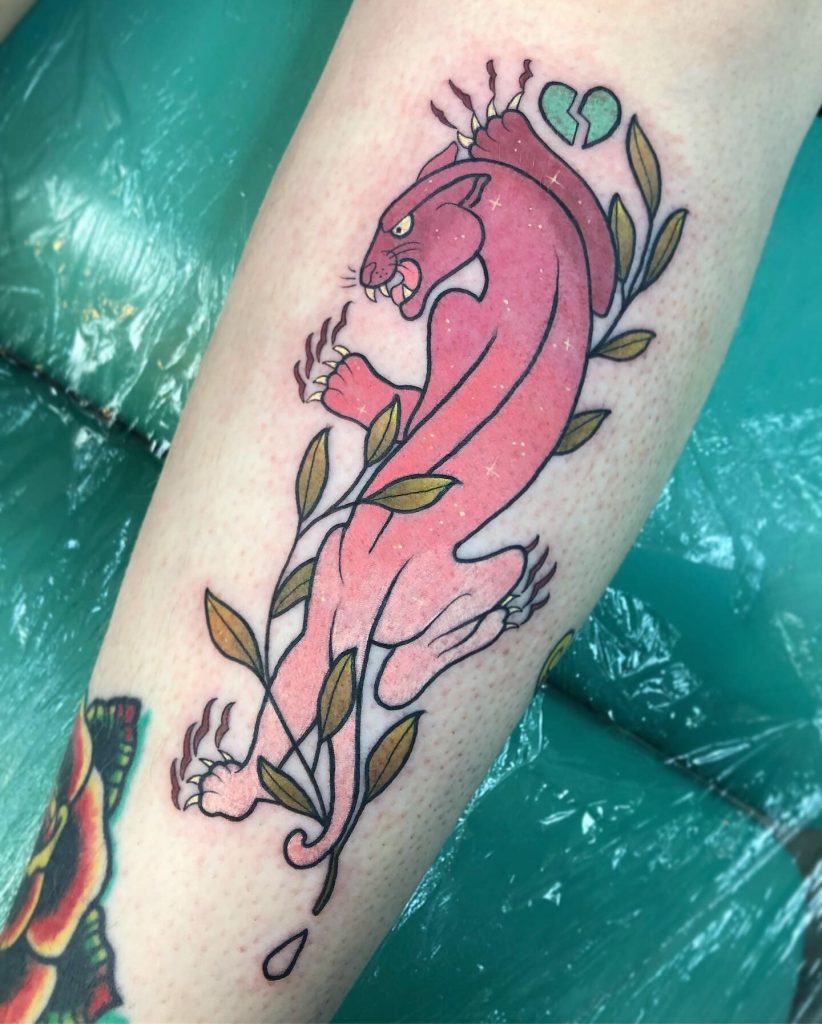 I love tattooing flash sheet pieces; I only ever tattoo them once, so I like knowing that it's been tailored colour wise to the client specifically. However, I love to get to know my clients and create custom pieces.