It's no surprise that many musicians have a love for tattoo culture. 31-year old guitarist Joaquin "Jo" Ardiles Of Good Tiger He has now become a tattoo artist, taking his passion for tattoos to the next level. When he's not on tour, Jo can be found tattooing a mx of western traditional and illustrative styles at Kilburn Tattoo London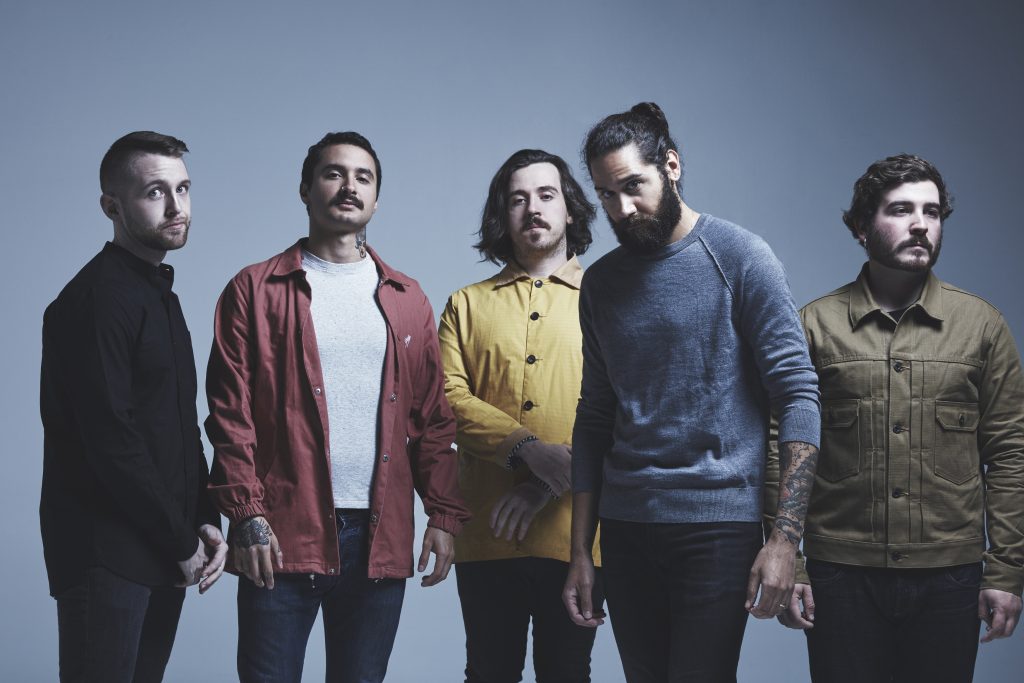 Photo by Tom Barnes
How long have been you playing guitar and tattooing?I've been pretending to play guitar now for about 15 years, and tattooing for about six or seven years I don't remember exactly.
Which do you prefer? Is it like choosing a favorite child? They are both a lot of fun and I enjoy different things from each of them, I'm lucky that I get to do both. I think I get the exact same enjoyment playing sickhead riffs as I do from getting a cool tattoo. I like the freedom tattooing offers me. It also allows me to travel and get tattoos from people all over the world.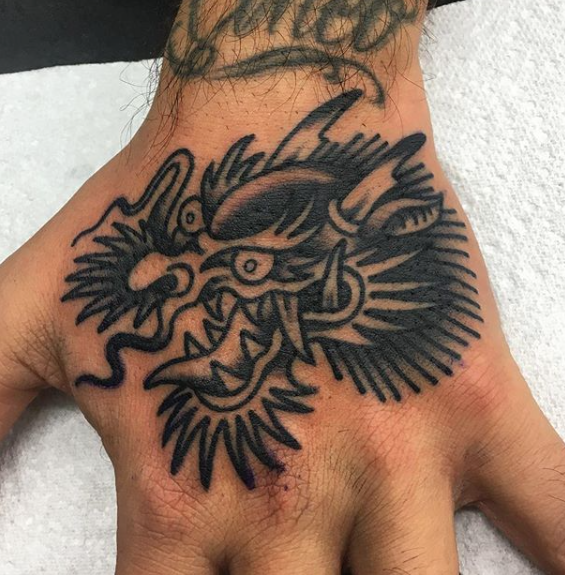 What was it that attracted you to each craft? What do you think? I got into guitar because I thought that chicks would love it, but they actually like the saxophone. To play guitar, I gave up the saxophone and quit. It was too late for me to realize and I was already invested in the instrument so I just kept going. I also wanted to slam some riffs and play Rage Against The Machine's Tom Morello. Playing guitar means that I get to hang out with my friends and play a lot of Nintendo Switch with them in tiny backstages across the world, which is cool, I'm into it.
I started tattooing because I thought it would be easy and I could make some money in between touring but it turns out it's not and I had to work hard for my place. I was fortunate to have a bossman who was okay with me going on tours, provided that I was there learning and watching. When I first started tattooing, I didn't know much about the subject. I was actually a complete idiot. I love the world of tattooing now, I love that it's not easy to get into, and I love that I still have a lot to learn.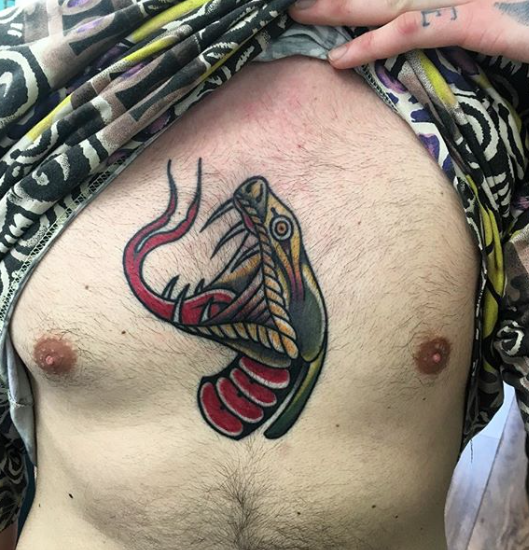 Your style of tattooing: How would you describe it? Which artists have influenced you? Do you have any favorite artists? I think my style is a twist on western traditional, I like to keep things a little weird, make it's something that's mine as much as something the client wants. I'm influenced by other tattooers, by video games, music, comics. All of it influences the way I draw, even though it may not be obvious in the finished piece. There are so many great tattoo artists right now. I could make a boring list. But I think this is the best I can do right now. @greggletron This is the next level. @scumboy666  @wan_tattooer have such a cool style, I wish people in the UK got more stuff like that I'd love to do shit like that. @joefarrelltattoo He is my boss at my shop. He taught me everything and I owe him a lot. I work with @lauralenihantattoo Recently, she has released some bigboy pieces. SPREAD THE KILBURN MASSIVE.
How do music and tattooing work together? I like to try and get tattooed while I'm on tour if I can. It's not always easy depending on routing and timing and such, but it's a nice way to meet tattooers and visit cool shops. Being a musician means that I have the opportunity to meet many people, and also tattoo a lot more people who came to me via my band. Also the music world is full of people with tattoos, I've been lucky enough to tattoo people in my favourite bands or talk to musicians about their tattoos and where they got them. Both these worlds are interconnected. I remember seeing tattoos on musicians in magazines and on TV.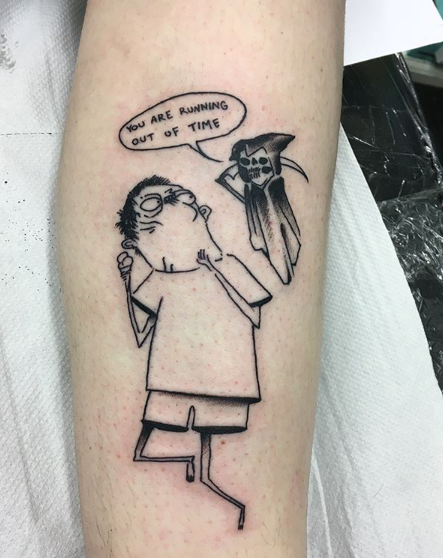 Good Tiger releases their new album We Will All Be Gone on Feb 9th 2018 via Metal Blade Records. Please tell us about the album, and your favorite track. The new album rules and it's gonna make me bigger than Kid Rock I think. With this album, we really put it all on the line and managed to produce a complete, non-stop, from start to end, banger after banger album. Do you guys know Dark Side of the Moon. This song is a complete shitfest. Blue Shift is my favorite track. I believe it will bring me the most money, chains, or emerald-encrusted pimp canes.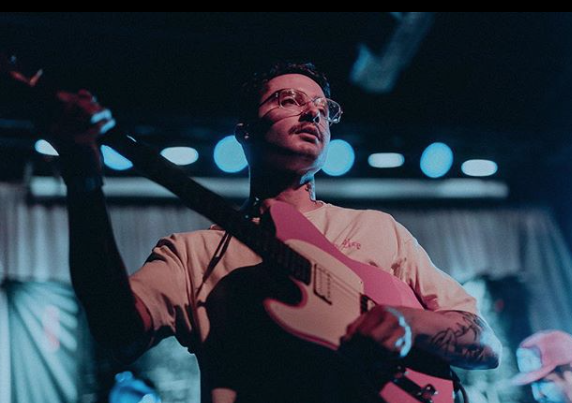 Photo by Kayla Surico
You will be touring? What can fans expect from you? Yes, we will be there, our next tour is in America, little headline run followed closely by dates in the USA/Canada with Protest the Hero, our favorite beanheads. Fans can expect a lacklustre show because we are old now and don't have the gusto or the legs to put on a show with any kind of enthusiasm. I'm going to play hard and keep my cool. So if I turn around during show, I may get a rat tail cut again. Be prepared.