30-year-old Lauren Petrie (also known as 'Treacle Tatts') is a popular YouTuber Social media personality. She started her YouTube channel in 2014 and has grown to over 100k subscribers. She focuses almost entirely on tattoos in her videos. She also addresses injustice in tattoo communities to educate and raise awareness. I had a chance to speak with Lauren recently about her YouTube career, her tattoo collection and how she has been handling the covid-19 lockdown…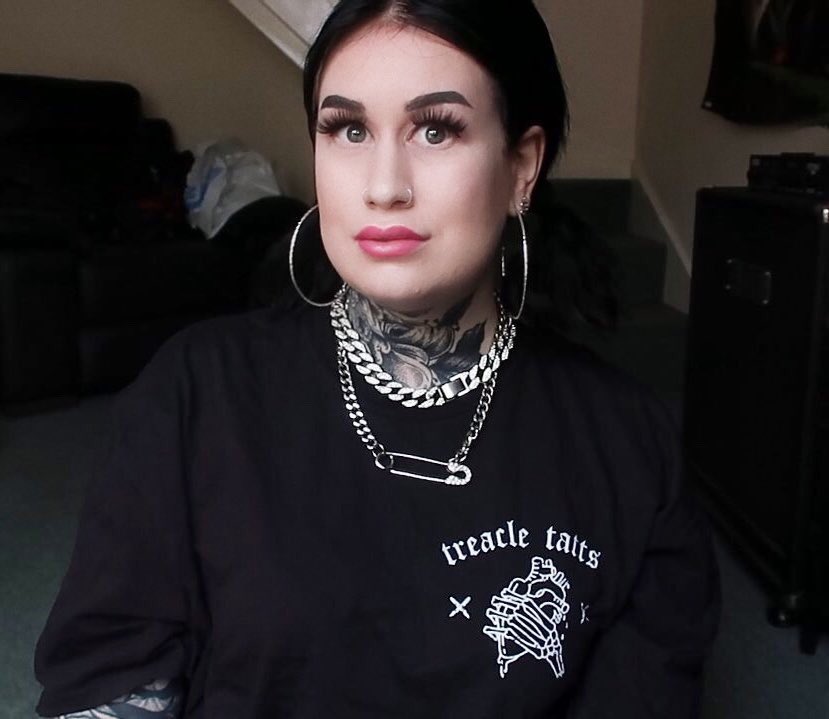 Please tell us about the reasons you started your YouTube channel.. There's a few reasons why I started my channel! The first is that I studied media at college and loved video editing. I also wanted to return to video editing. Although I was convinced that making Youtube videos would be a great option, I wasn't sure what type of videos to make. I definitely don't have the best makeup, gaming or cooking skills so all of those were out of the question when it came to making content so I thought I'd make videos on tattoos.
It was more to find out if people were interested in the same things I was going through as a tattooed individual, as there weren't many tattooed people at that time. I then thought "hey use your experiences to help people when it comes to tattoos" as I didn't start off getting the best tattoos and slowly learned how amazing and artistic tattoos could be! I made videos of my experiences, and gave advice on how to get the best tattoos.
What has YouTube done for your life? It's given me the freedom to be my own boss and work when I want and talk about stuff, I'm super passionate about! My hobby became my job, and I was able to quit my retail job to pursue it full-time. It's an absolute pleasure to do and will be forever thankful that I get to do it!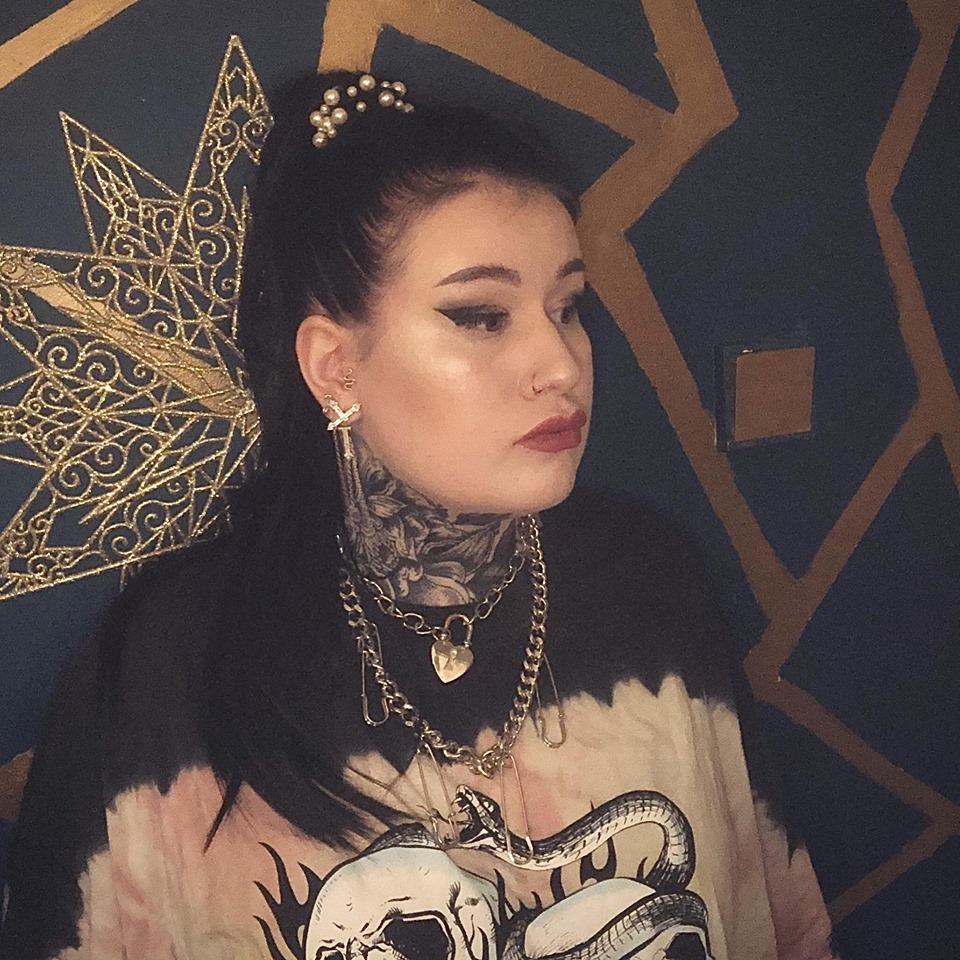 What is the best thing about being a YouTuber Being able connect with others who share my interests! Talking to other people who are super excited about the upcoming tattoo appointment. Its also learning about other people's experiences when it comes to getting tattooed and who they are as people! It's just that I find tattooed people fascinating! My subscribers are all different walks of life. They include lawyers, grandparents, chefs, students, and retail workers.
I love to share people's backgrounds to prove that tattoos aren't just for celebrities or criminals like some people like to think!
What attracted you first to tattoos? I can't pinpoint an exact moment because even as a child I loved them! I'd always cover myself in temporary tattoos! I'd be that weird kid that stared at tattooed people in a store and not because I thought they were weird but because I thought they were the coolest person on the planet! My family doesn't have tattoos, so they didn't influence me growing up.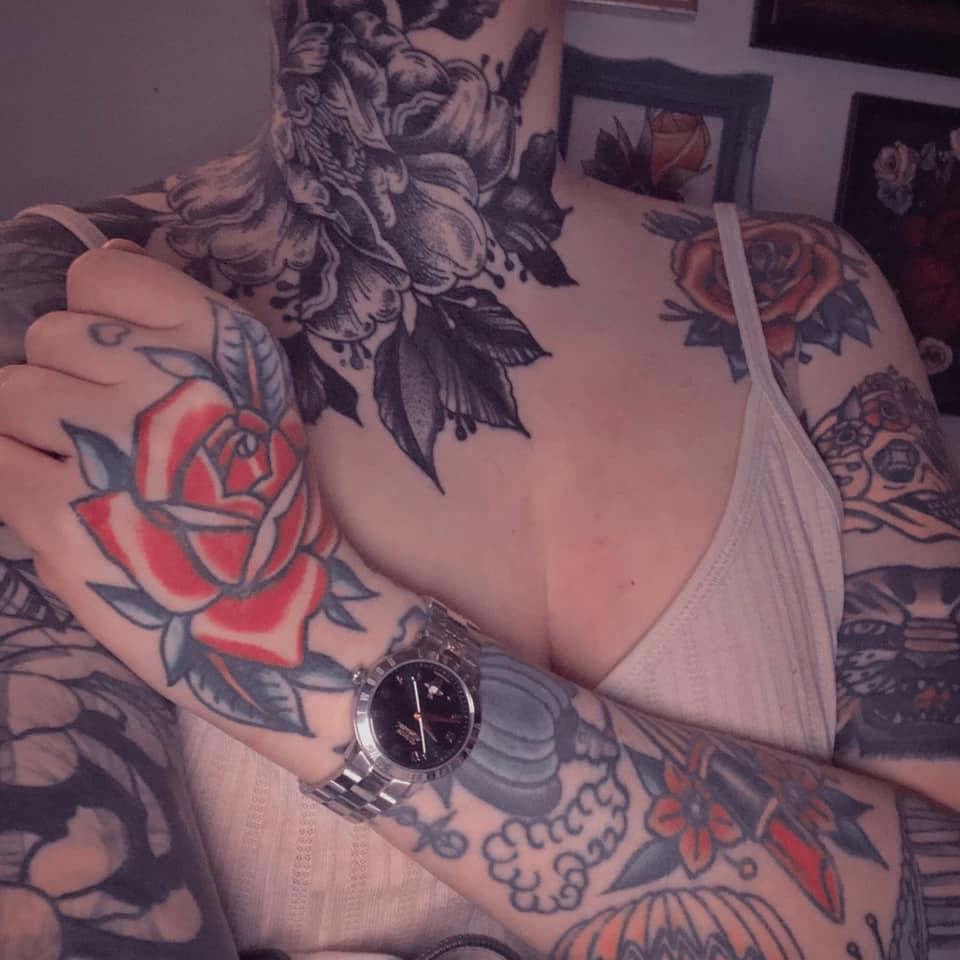 Tell us about your tattoo collection. Is there a favorite tattoo of yours? My tattoo collection includes a wide variety of styles and colors. Some are custom-drawn or personal. Others are flash-drawn pieces from my favorite artists. I love symmetry and organizing by colour. My left arm is traditional in colour, and my right arm (still in progress), is blackwork blast over. Then my left leg is blackwork and my right leg has colour. It was just a fun way for me to style my tattoos.
It's so hard to pick a favourite tattoo but at the moment I'd have to say it's my black work peony neck tattoo by Heidi Furey! I spent a couple of years really deciding if I wanted to be very visibly tattooed and I finally went for it and it's the best decision I've ever made!
Your Instagram outfits are amazing! What would you describe as your style? Thank you! My fashion is all over the place to be honest one day I'll be wearing loud plaid trousers and the next I'll be wearing all black and studded stuff but one thing I continuously wear I guess is oversized printed tees! I can't get enough of them! They are all tattoo-inspired because you don't have to get tattoos if you can have the style on a T-shirt.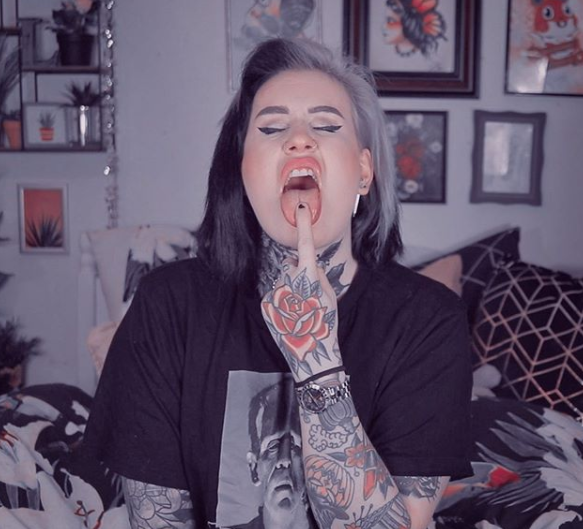 How are you coping with the covid-19 lockdown I'm very much an introvert so staying in didn't really affect me much at first. As time passed, I started to feel restless sometimes. My best friend Yasmin and the little restaurant and cinema dates are what I miss most. Before lockdown, we used to go to the cinema and have a meal out at least once per week.
Are there any future plans for tattoos now that so many tattoo shops are reopening? Yes! I have an appointment to continue my work on the black work blast-over arm! I would like to finally have my knees tattooed. I've been putting them off for years as the thought of getting major bony areas tattooed grosses me out – I hate the feeling!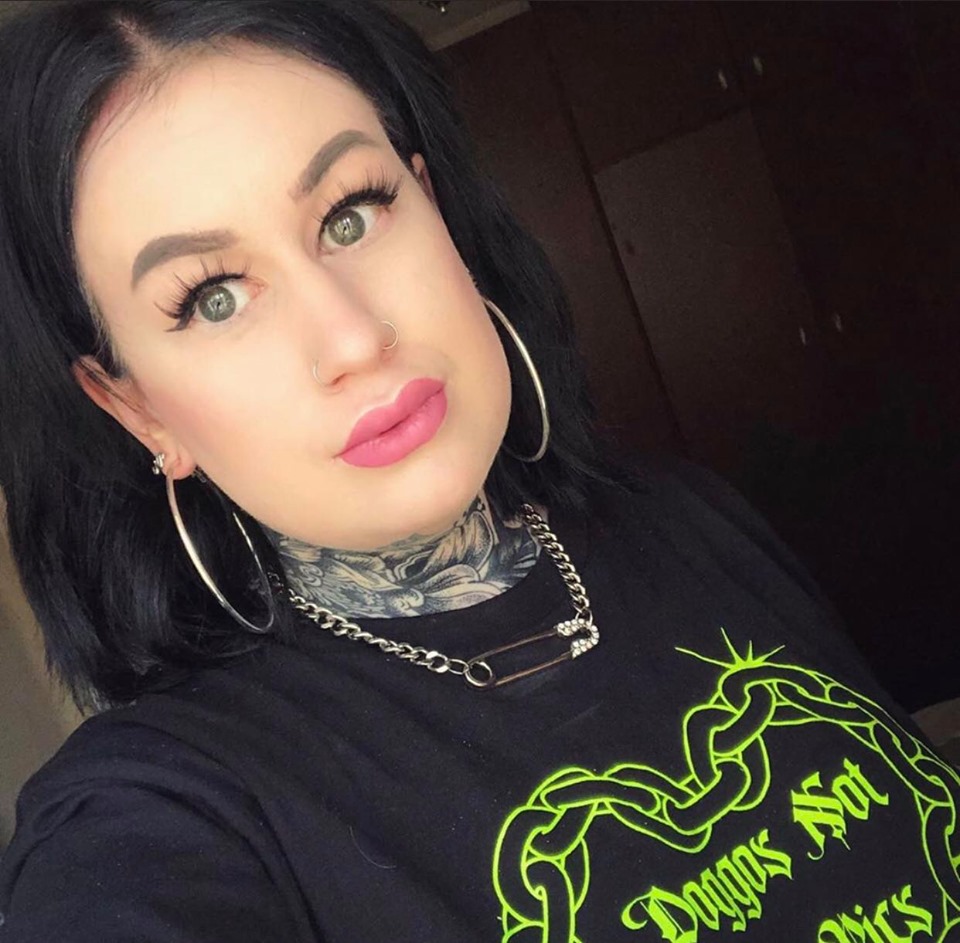 Do you have any plans for the future, or do you have new merchandise? I don't have anything major in the works at the moment I kind of just make content when I come up with the ideas or if something major happens with in the tattoo world like the recent sexual assault allegations I like to make content on that so more awareness is made!
At the moment I'm trying to create more awareness for black and POC in the tattoo industry! There's a lack of representation so I want to use my platform to celebrate POC tattoo artists and those that tattoo on darker skin tones! As for merchI'm thinking of getting my artists subscribers involved so I can commission some great art to be used on merch!
Words by Lucy Edwards (20-year-old tattooed student at university, cat mom, and lover of trying new-things). You'll most likely find Lucy posting about mental health awareness and self-acceptance on her Instagram.