Still Not Asking For It
The worldwide charity event for tattoos is back Sunday 9th June 2019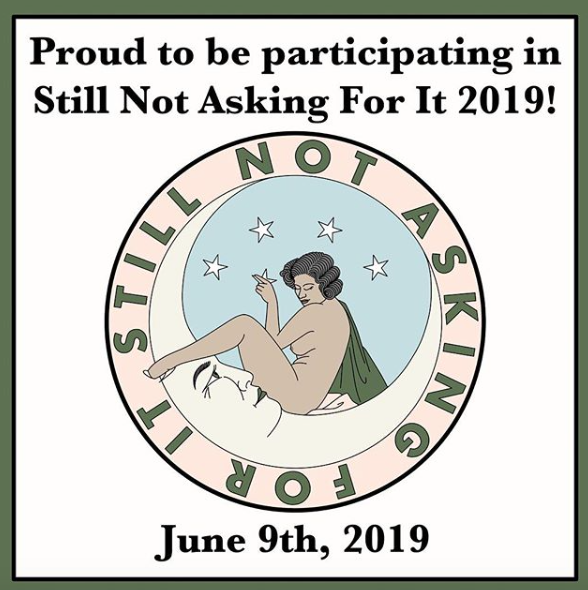 Born by a tattooer in 2015 Ashley Love, Still Not Asking For It, an annual tattoo event, aims to bring people together to support and speak out about sexual assault and abuse. In their own words the charity fundraiser is 'making efforts for awareness, prevention and recovery from sexual violence.'
Starting out in a just one tattoo shop, this year's tattoo event sees over 80 tattoo shops and hundreds of tattooists and artists from around the world taking part in a co-ordinated charity flash day. Tattoo shops from London to New Jersey, Johannesburg and Florence are joining forces to support the survivors of this tragic event.
Tattoo designs will be available from each artist in the shops, and the proceeds of these will raise money for local and national organisations that fight for issues around sexual violence. Each artist or shop will choose a charity they wish to donate. The event raised $367,000.
Just some of the tattoo shops taking part on June 9th:
Salt Lake City: Yellow Rose Tattoo
Red Point Tattoo, London
Diving Swallow Tattoo California
Lotus Body Adornment, Utah
Lizzie Renaud, Toronto
Ninth Wave Tattoo New Jersey
37tattoo, Peru
Tooth and Talon Tattoo Manchester
New York: Black Iris Tattoo
And many more
Follow these steps @stillnotaskingforit_flashevent and #stillnotaskingforit2019 for more tattooists, tattoo shops and information.