Tattooer Sasha-Nicole Works from Gold Irons Tattoo ClubBrighton is the home of the f.The black heart project – ounder Sasha explains how the charity tattoo was created and inspired. project and how you can get involved…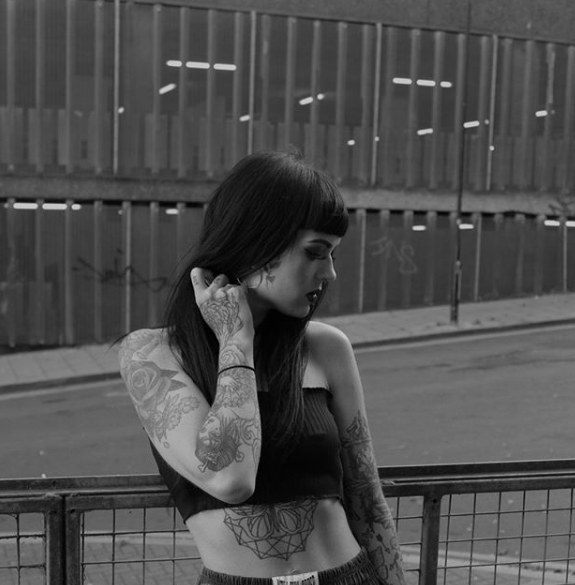 The black heart is a project I created several years ago to raise awareness and money for mental health. Primarily the charity 'Mind'. I designed a simple image to hold a word relevant to the client's own experiences, whether that be their struggles or their triumphs, to display as a badge of honour in place of the stigma we're often subjected to when it comes to these things. I wanted people to feel proud of who and what they are, no matter how difficult.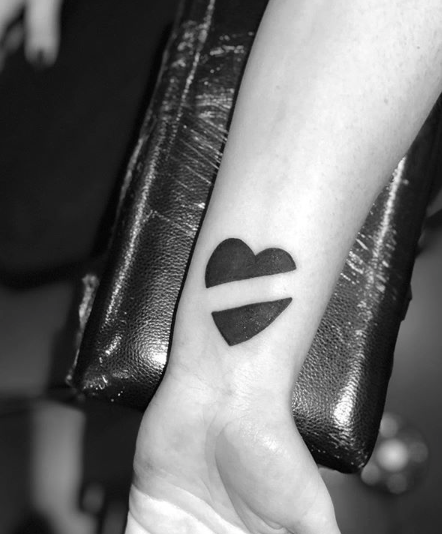 I was experiencing a very difficult time. I've struggled with a variety of things in my lifetime, and I guess I just wanted to put that energy into something positive and help other people along the way.
We all know we must talk more and it helps tremendously. So, the idea was to make a chain from these hearts.
A black heart tattoo is one person. Someone may ask the other about it. This may open up new topics for them, which may lead to them telling others or getting one. These tattoos are a great way to get to know people, no matter if they're familiar or new to you. Because the tattoo chair can be quite vulnerable, and this project is solely focused on mental health, it allows people to talk openly about their feelings. I've seen people around town who have come up to me weeks or months after their tattoo, and they update me on how they're doing, or tell me that their friend got one. I've had people from Brighton to Scotland get involved in this project so it's nice to know that even a handful of people from different parts of the country have been made to feel a little better about what they're going through.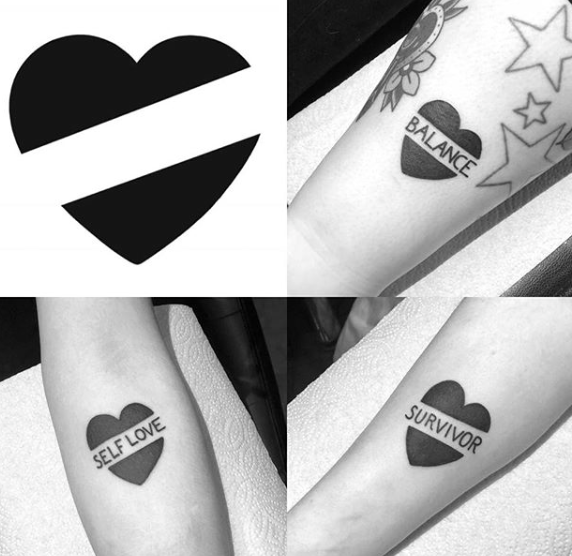 I generally advertise on my Instagram when I'm going to be doing a flash day, and then take bookings and cram as many people in as possible! I'm looking to expand this project over the next year, I won't say too much now but I'm planning on taking it into schools (obviously not the tattooing element), but I want to spread the general idea as far as I can.
I get asked what word I would have in a heart on every flash day and I honestly still don't know! I think I would have a blank one as a starting point to design the logo and concept. If people want me to direct them to the black hearts project, I will!