I can let you know what I wore on almost each first date I've ever been on. The template doesn't differ: classic medium wash Levi's, white T-shirt, Converse high-tops, dime-sized gold hoop earrings. There are seasonal changes—add knitwear for winter, sub sleeveless prime for summer time—however the idea stays unchanged.
My therapist and I may unpack no matter private trauma led me to imagine I'm best-equipped for love in blue denims, however the extra poetic level is about my fascination with story. An outfit recipe is my type of exposition; my manner of whittling myself into character earlier than performing the function of First Date Attendee below the approving (or dismissive) gaze of another person: Sneakers to point groundedness. Levi's for the sake of custom. T-shirt to counsel I'm low-maintenance (in concept), paired with earrings that say, I'm elegant.
We apply the identical character remedy to our romantic prospects. In dialog, we compress our entanglements into handy monickers: the chef, the dual, the one with the automobile. There's nothing inherently merciless or flippant about this framing. It's a manner of creating the opposite particular person's nuances digestible and turning them right into a story. In my very own circles, you would possibly hear point out of the orphaned taxidermist, the fiscally-generous married man, the violin participant who technically lived within the basement of a deli. Possibly the poet who sported an ornamental scarf (unironically), or the opposite poet with the misspelled tattoo (we've since known as a moratorium on poets). Possibly the boy with the gorgeous mother.
All of us love a romantic plot line (assume: Sally Rooney, any film that includes Rachel McAdams, The Bachelor franchise, Taylor Swift's unabashed 10-minute break-up ballad), so it is sensible to lean into "protagonist mode" when pursuing our personal amorous conditions. It's "the will to fictionalize life a bit," as Cris Krauss places it in I Love Dick. And, frankly, all of us do it.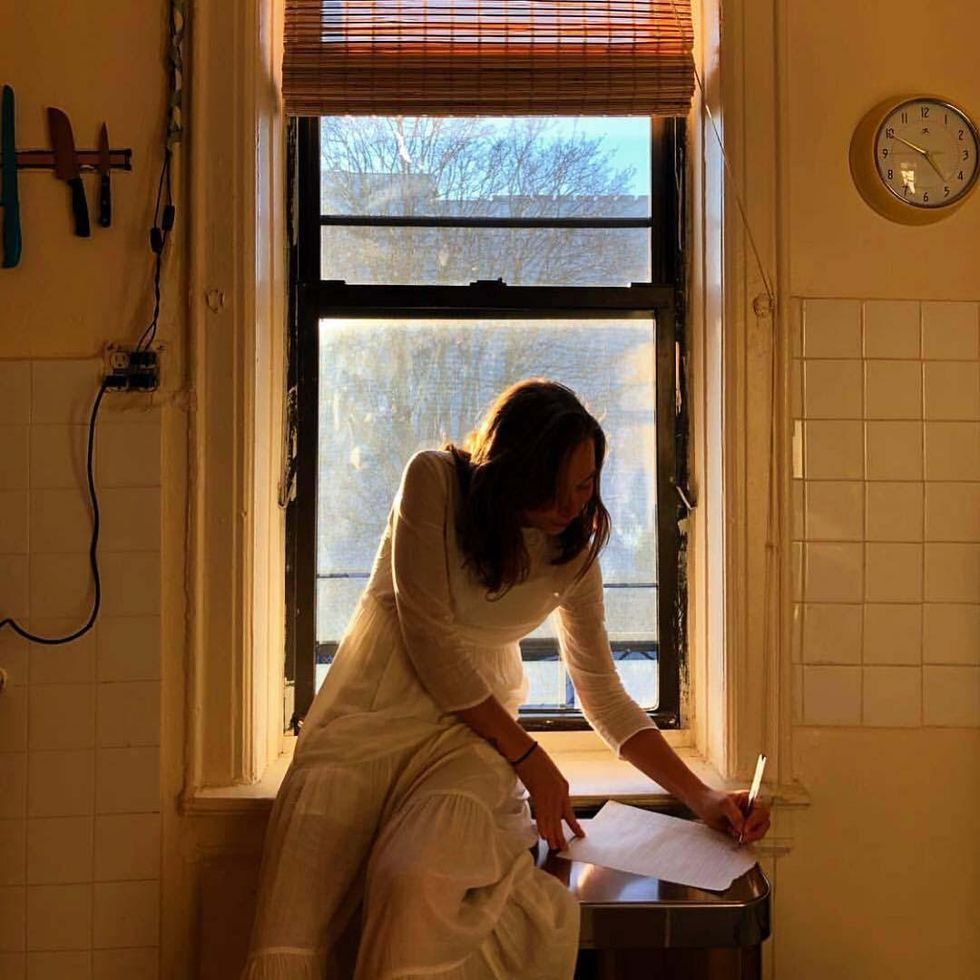 Picture: Courtesy of Eilza Dumais
I'm not the primary to counsel that the true pleasure in courting is within the recounting; in waxing dramatic in regards to the state of our affairs to mates over dinner. In the long run, it's not about diminishing actuality, or boxing it away into neat rectangles of prose. It's about aggrandizing it. Hyperbolizing it. Embracing it in ALL CAPS. Or possibly, simply folding a touch of comedy into the disappointing particulars of inhabiting an actual life, lived in actual time, relatively than on paper.
Right here's the divisive bit, although: For the various ways in which we get pleasure from narrating our personal lives, I nonetheless discover that I'm met with disapproval after I make the wry assertion that I'm "courting for materials" (I used to be as soon as reported on Bumble for posting a bio that learn, "that is purely for journalistic functions").
It's not misplaced on me that this catchphrase is rooted in insecurity (does rejection even depend if it's within the identify of analysis??). And I'm conscious that there's a distinction between courting for the sake of story, and reconfiguring the small print of a romantic encounter into fodder after the actual fact. However I'd nonetheless argue that we're all "courting for the story" from the get-go, even when we select to not say it outright. Even when we have now no plans to put in writing it down. "We inform ourselves tales with the intention to stay," goes the outdated Didion adage—and apparently, with the intention to love, too. Or to attempt to, anyway.
Give it some thought: In your final date, inside seconds of arriving, did you end up assessing your counterpart's tote bag, the timbre of their voice, the best way they held their silverware? Have been you plotting out the methods they could match into the storyline of your life? Did you think about waking up subsequent to them? Sitting beside them on an airplane? Did you craft narratives based mostly on their courting app profile, earlier than you'd even met? Isn't all of that simply storytelling ultimately?
Admittedly, it's crass to state your writerly intentions earlier than a date. It breaks the fourth wall; takes you each out of character. On my finish, it doesn't assist that I've made a profession, and a character, out of writing issues down. Although I'd argue that an inclination towards gathering "materials" operates as a car of presence than it does a take away. I'm not eager about forcing narratives the place there are none, nor am I slandering anybody, on-line (had been I reporting on task, there'd be journalistic ethics concerned). As a substitute, I'm in search of particulars to paint in fictional settings; characters to power me out of author's block. I'm taking notes, preserving bits of those interactions, and relishing them for his or her newness. These are the small print that add texture to life on paper.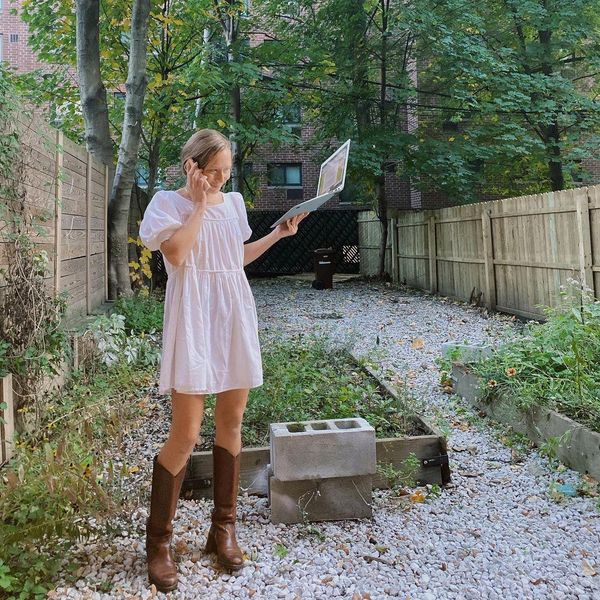 Pictures: Courtesy of Eliza Dumais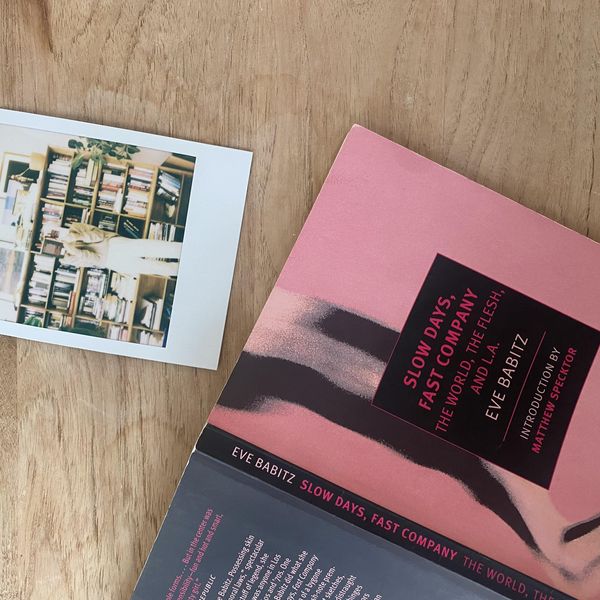 But, with this in thoughts, I hope to stumble right into a reckless and maddening model of affection. I'm not proof against the lusting, the obsessing, the daydreaming, the recoiling. It's simply that writing issues down—area notes on bar napkins—is one of the simplest ways for me to present chaos a form. The author in me is romantic, and the romantic in me is avoidant. Writing is my try at bridging that hole.
It's price mentioning that courting is commonly construed as a zero-sum sport. You understand what you're signing up for once you lean in—you'll kiss frogs and DJs and funding bankers who tip poorly, earlier than you encounter somebody you wish to get up with on a Sunday morning. And when a buddy involves you explaining that final evening's date demanded she learn his thesis on Coronary heart of Darkness whereas dipping his French fries in RANCH DRESSING, odds are, you'll say one thing like this: Hey, at the very least you bought a superb story out of it. Per the holy gospel of Nora Ephron, "All the things is copy."
You possibly can name it a protection mechanism; a manner of deflecting the sting of rejection. However it's a type of optimism, too. If we select to not imagine that there's a climax and determination awaiting us then we're left with the particles of our failed dates with no manner ahead.
A lot of what I do know comes from particulars: ceramic plates, bodily traits, small tattoos. On dates, I'm mystified by the particulars of one other particular person. Does he carry money? Reply the telephone when his mom calls? Crack his knuckles? Cross his legs? "Query your teaspoons," writes George Perec in Species of Areas. "Describe what occurs on a regular basis and recurs on a regular basis: the banal, the quotidian, the apparent, the bizarre, the infra-ordinary, the background noise."
The ethical is that this: These particulars matter, regardless if there's second-date potential. The teaspoons and the cracked knuckles, they show that paying consideration is a type of kindness; that actual life has texture. That we would as properly take notes with the intention to inhabit it extra absolutely.
window.REBELMOUSE_ACTIVE_TASKS_QUEUE.push(perform(){
var makeMonitor = (getStatus, cb, delay) => {
delay = delay || 100;
var monitor = () => {
var time = +new Date();
var standing = getStatus();
if (standing) {
return cb(standing);
} else {
if (!stopMonitor && +new Date() – time {
stopMonitor = true;
clearInterval(monitorId);
};
let monitorId,
stopMonitor = false;
return {
begin: monitor,
cancel: cancel,
};
};
var leftArrowCarrousel = makeMonitor(
perform () {
return doc.querySelector(
".shop-sidebar.shop-posts .posts-wrapper .slick-next"
);
},
perform (res) {
res.addEventListener("click on", () => {
gtag("occasion", "Left Arrow Click on", {
event_category: "Purchasing Module",
event_label: "Earlier product at carrousel",
});
});
}
);
leftArrowCarrousel.begin();
var rightArrowCarrousel = makeMonitor(
perform () {
return doc.querySelector(
".shop-sidebar.shop-posts .posts-wrapper .slick-prev"
);
},
perform (res) {
res.addEventListener("click on", () => {
gtag("occasion", "Proper Arrow Click on", {
event_category: "Purchasing Module",
event_label: "Subsequent product at carrousel",
});
});
}
);
rightArrowCarrousel.begin();
var buyButton = makeMonitor(
perform () {
return doc.querySelectorAll(
".shop-sidebar.shop-posts .posts-wrapper .widget__product-buy-link-btn"
);
},
perform (res) {
for (let button of res) {
button.addEventListener("click on", () => {
gtag("occasion", "Purchase button click on", {
event_category: "Purchasing Module",
event_label: `${button["href"]}`,
});
});
}
}
);
buyButton.begin();
var imageShopp = makeMonitor(
perform () {
return doc.querySelectorAll(
".shop-sidebar.shop-posts .posts-wrapper .widget__head a"
);
},
perform (res) {
for (let picture of res) {
picture.addEventListener("click on", () => {
gtag("occasion", "Picture click on", {
event_category: "Purchasing Module",
event_label: `${picture["href"]}`,
});
});
}
}
);
imageShopp.begin();
var productTitle = makeMonitor(
perform () {
return doc.querySelectorAll(
".shop-sidebar.shop-posts .posts-wrapper .widget__headline .widget__headline-text"
);
},
perform (res) {
for (let product of res) {
product.addEventListener("click on", () => {
gtag("occasion", "Product title click on", {
event_category: "Purchasing Module",
event_label: `${product["href"]}`,
});
});
}
}
);
productTitle.begin();
});
window.REBELMOUSE_ACTIVE_TASKS_QUEUE.push(perform(){
window.REBELMOUSE_STDLIB.loadExternalScript("https://s.skimresources.com/js/150311X1615657.skimlinks.js", perform() {
});
});
window.REBELMOUSE_ACTIVE_TASKS_QUEUE.push(perform(){
!perform(f,b,e,v,n,t,s){if(f.fbq)return;n=f.fbq=perform(){n.callMethod?n.callMethod.apply(n,arguments):n.queue.push(arguments)};if(!f._fbq)f._fbq=n;n.push=n;n.loaded=!0;n.model='2.0′;n.queue=[];t=b.createElement(e);t.async=!0;t.src=v;s=b.getElementsByTagName(e)[0];s.parentNode.insertBefore(t,s)}(window, doc,'script','https://join.fb.internet/en_US/fbevents.js');fbq('init', '1248680838922690');fbq('monitor', 'PageView');
});
window.REBELMOUSE_ACTIVE_TASKS_QUEUE.push(perform(){
window.REBELMOUSE_STDLIB.onElementInViewport({
threshold: 400,
selector: "video",
oneTime: true,
onIntersect: perform(entry){
var ingredient = entry.goal;
ingredient.setAttribute("permit","autoplay");
ingredient.loop = true;
ingredient.muted = true;
ingredient.autoplay = true;
ingredient.setAttribute("playsinline","true");
//ingredient.controls = false;
ingredient.play();
}
});
});



Source link