Jeff Cornell was a little ahead of the curve in 2020's lesson on stopping disease spread. The tattoo artist is responsible for maintaining a clean environment.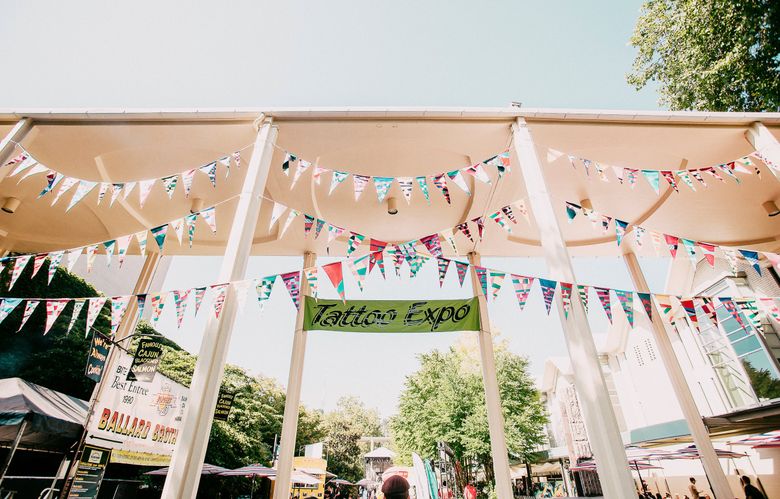 Maybe that's why his shop, Hidden Hand Tattoo in Fremont, has never had a COVID-19 outbreak, despite only closing for about three months in 2020, Cornell said. The shop has had continued success in these past tumultuous years, but things aren't the same as they were pre-COVID. Cornell stated that several changes made to Hidden Hand protocol by COVID-19 are permanent. Cornell said that the last few years gave him and other artists in his shop a more deliberate outlook on craft.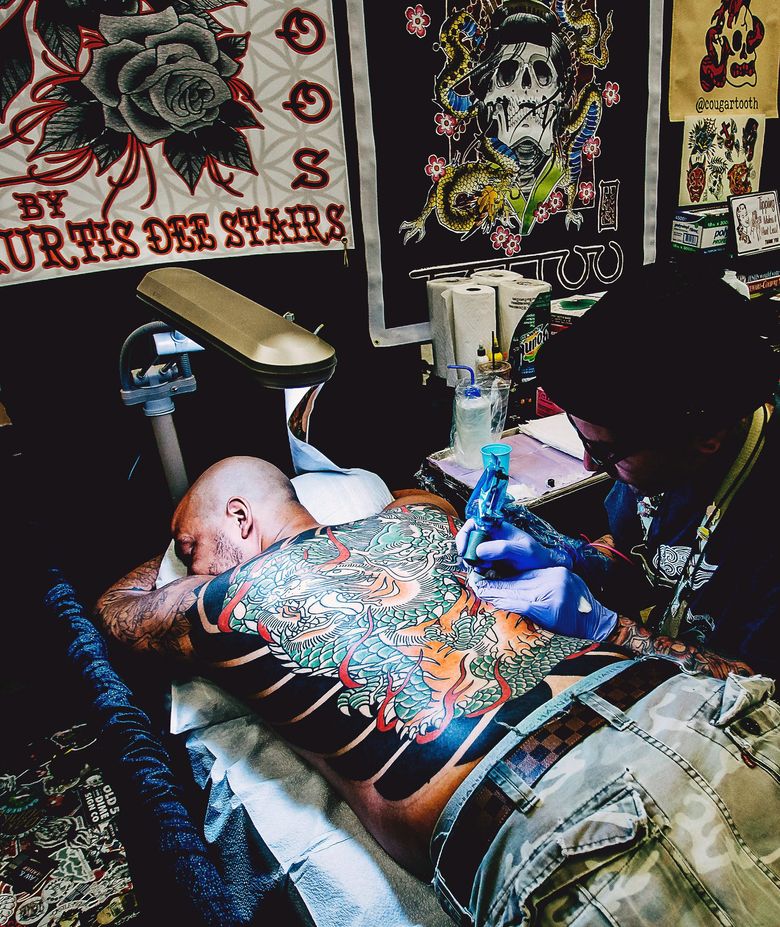 Cornell has canceled the two-year contract for in-person sales, even though the shop was open. Seattle Tattoo ExpoHidden Hand organizes the event. This year's event, Aug. 19-21 at the Seattle Center Exhibition Hall, will include music, food and the opportunity for attendees to get tattoos from various international artists (some by walk-in, some by appointment). Recognizing that the pandemic isn't over, he said the event will have some restrictions, like crowd control.
Cornell stated that Hidden Hand has made every effort to prevent the spread of pandemics like it did during this outbreak.
"Whether you got masks on or not, if you're doing a tattoo, oftentimes you're talking about several hours spent together," Cornell said. "We figured that the most important steps were going to be preemptive, before that person gets to that place where they're right by you."
Hidden Hand still has a cancellation policy, which requires at least 48 hour notice. However it does not apply to sickness. Cornell's policy on that, whether for an artist or a client, is "don't bring it here." "I love the fact that hardly anybody is getting sick anymore," he said, adding that one person coming in sick used to mean the whole shop would fall ill.
Cornell has also digitized all of the shop's forms, and he no longer allows clients to bring someone with them to their appointment.
"It's always been annoying when someone needs to have a friend with them to get their tattoo," he said. "So this is just a really convenient way to nip that one in the bud and to make that a permanent policy."
Cornell claimed that everyone at the shop has a greater sense of professionalism because of the pandemic. Artists are no longer thinking about just their own needs. They also consider how they can keep their workspace clean and safe for their clients.
Cornell is very serious about policies. Stringent policies, he said, are less about beliefs and more about keeping the business running, and Cornell doesn't tolerate those who won't follow suit or take COVID-19 seriously.
"You don't want to be forced to shut your shop down so that you can deep clean it because some other people were disrespectful of the policies you've put in place," he said. "Take your belief system somewhere else. Check it at the door."
As Cornell prepares for the first in-person Seattle Tattoo Expo since the pandemic started, he's a bit scared but mostly excited. Although events are not without risks these days, he is happy to be a part of the tattoo community.
"There's all kinds of personalities and ideologies, opinion-based belief systems within tattooing, it runs the gamut, all the way from the far-right to the far-left," he said. "But we're all business people, and we all want to be able to operate our businesses as close to normal as possible."
_____
This coverage is partially underwritten by the M.J. Murdock Charitable Trust. This and all other coverage is under the editorial control of The Seattle Times.