Brisbane mum Daisy Foxglove says she is one of the "most boring" people she knows.
Her ideal evening involves channelling her "inner grandma" by curling up with a blanket, a good book and a freshly brewed cup of tea.
She enjoys spending weekends with her three-year old daughter. They go for walks in the park, and then they watch movies at home.
The 29-year old is covered in around 200 tattoos. She says that many people don't believe her when they hear about how healthy her daily life because of the way it looks.
"Most just assume I am some crazy party animal," Daisy told news.com.au.
Flash allows you to stream the news whenever you want. 25+ news channels all in one place Flash: Are you new to Flash?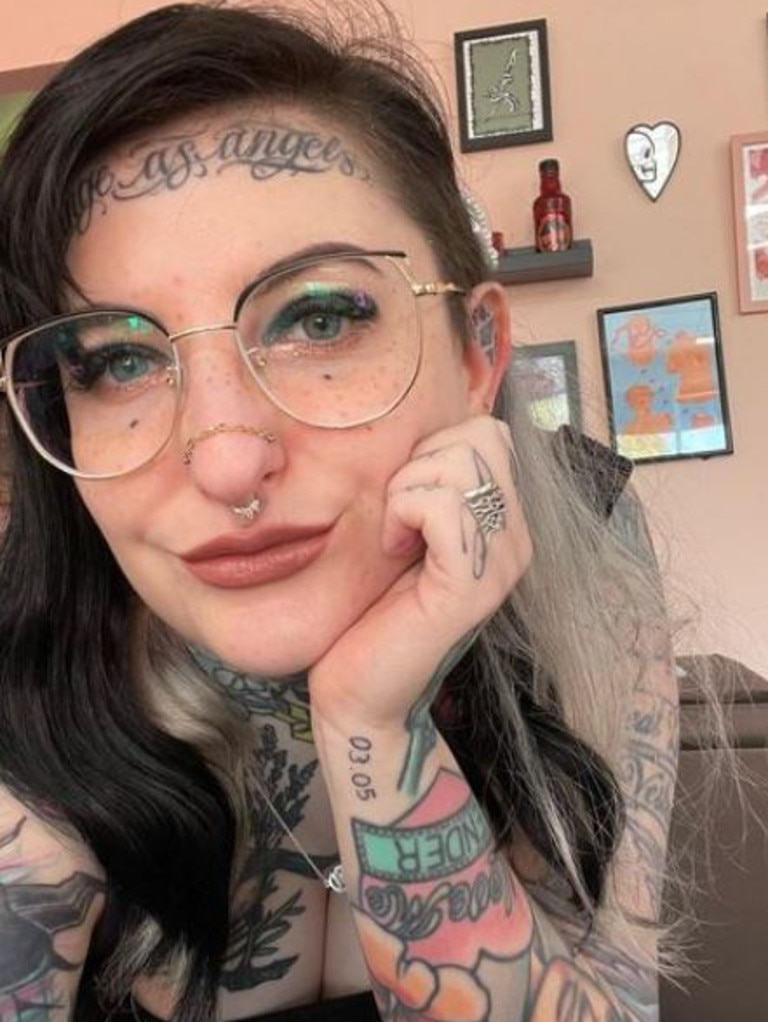 "It's hilarious, because I am really so boring. I'm such a homebody, I love just curling up with a great read and a big cup of tea.
"That's my idea of a fun time. Many people think that my weekends are spent partying, doing drugs, getting drunk, and other such things.
"It couldn't be more different. I usually go for a walk, draw with my daughter, or watch a great movie at our home.
"I have never been that wild, so that really shocks people when I tell them about my life."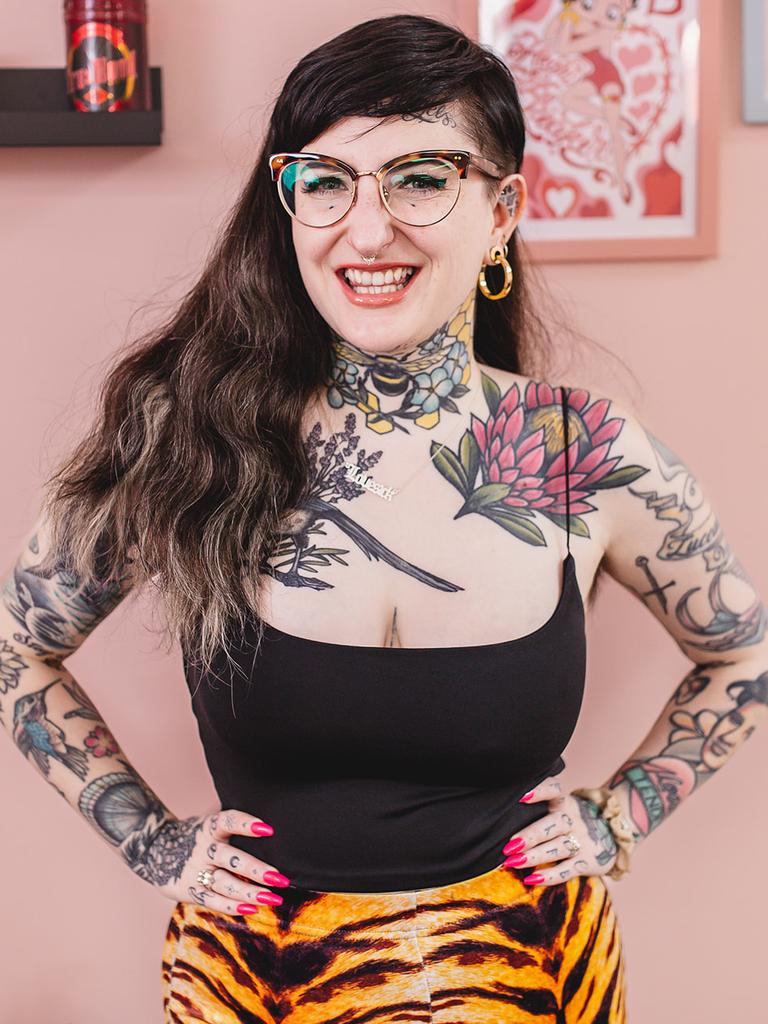 Daisy is a huge fan of all kinds of tattoos. She got her first tattoo as a teenager thanks to her parents.
Her fascination for the art never wavered, and today she has – on estimation – around 150 to 200 different pieces of work all over her body, including her neck and face.
By opening Lovesick Tattoos, Brisbane's first tattoo studio, the mum made her passion a profession. She is frequently booked for weeks and even months.
Daisy is passionate about her ink and admits she does love it. However, she acknowledges that she can be treated differently by the public.
Because of her appearance, she has been judged by other parents and exclusionary.
"My tattoos do often incite some type of reaction," she explained.
"Older people especially will usually stare or say something under their breath.
"I find other parents generally avoid me if I take my daughter to the park to play or somewhere like that.
"They'll usher their child away from mine. It's sad and strange behaviour.
"I'll see mums gravitate toward each other, and make friends and connections when they've never met before.
"That's never happened to me. If I try to reach out, I'll typically get shut down, rejected and ignored."
A frightening reality Daisy often faces – far worse than being judged by other parents – is how she is often sexually harassed by men while out and about.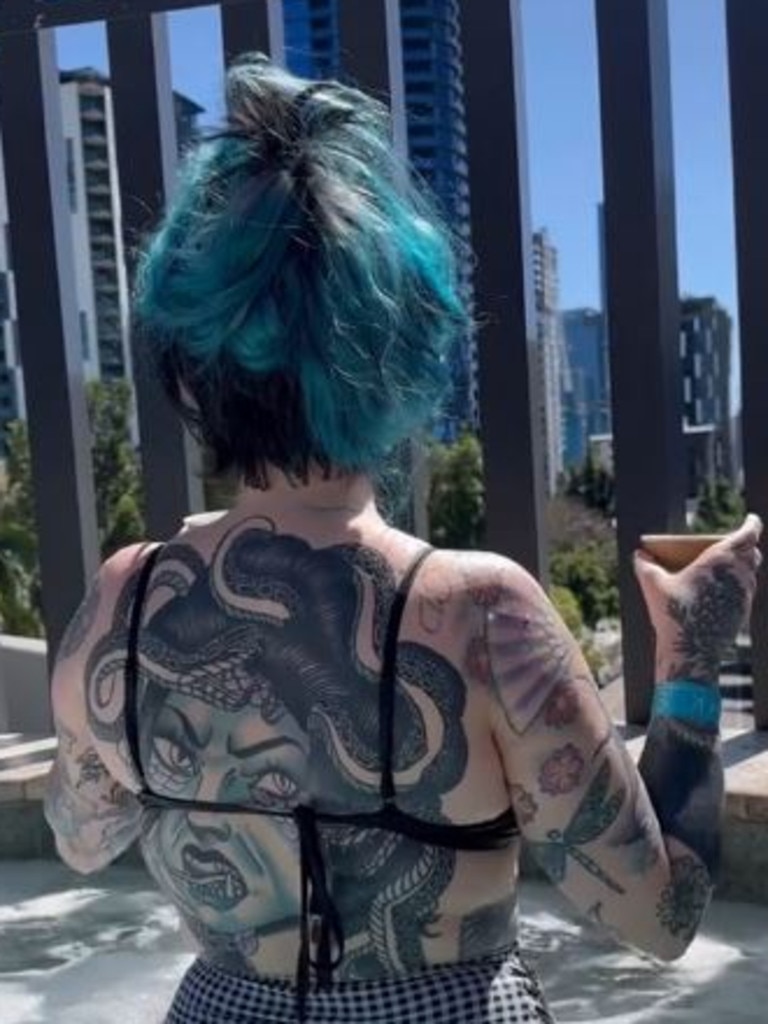 She claims that harassment began as a teenager and escalated in severity during her twenties.
Although it is less common, they still get unwelcome advances and creepy behavior from men.
"Some males have preconceived ideas about what women with tattoo are like," she said.
"I think they're perceived as a bit more sexually open, kinkier and up for anything. But you can't tell that about a person until you get to know them.
"I've had men tell me that I must like pain, with a creepy look. They will often ask me what tattoos I have underneath my clothes.
"I know how to handle myself, but I'm also really tiny at 4ft 11. I can get scared sometimes.
"I used to have a dagger on my sternum, and I actually had it removed because of the amount of comments I'd get from men.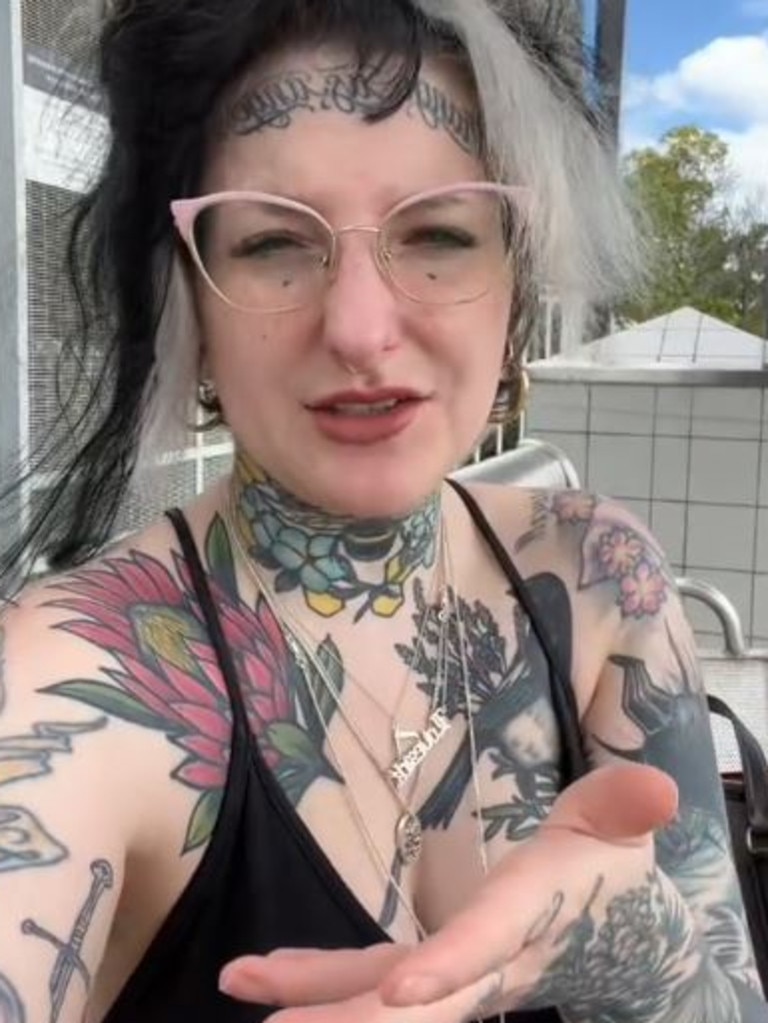 "They would point out that it was phallic looking and on my chest. Not great."
Daisy went viral recently on TikTok for a terrifying encounter she had with an unknown man.
Sitting at the train station, the mum explained that the stranger began commenting on her tattoos in an inappropriate way, before asking her what ones she had "under her clothes".
"I was waiting for a train, and I can hear someone muttering something about tattoos," she said.
"I didn't turn around and look, because even though I try to be friendly, I'm not actively trying to engage in conversation.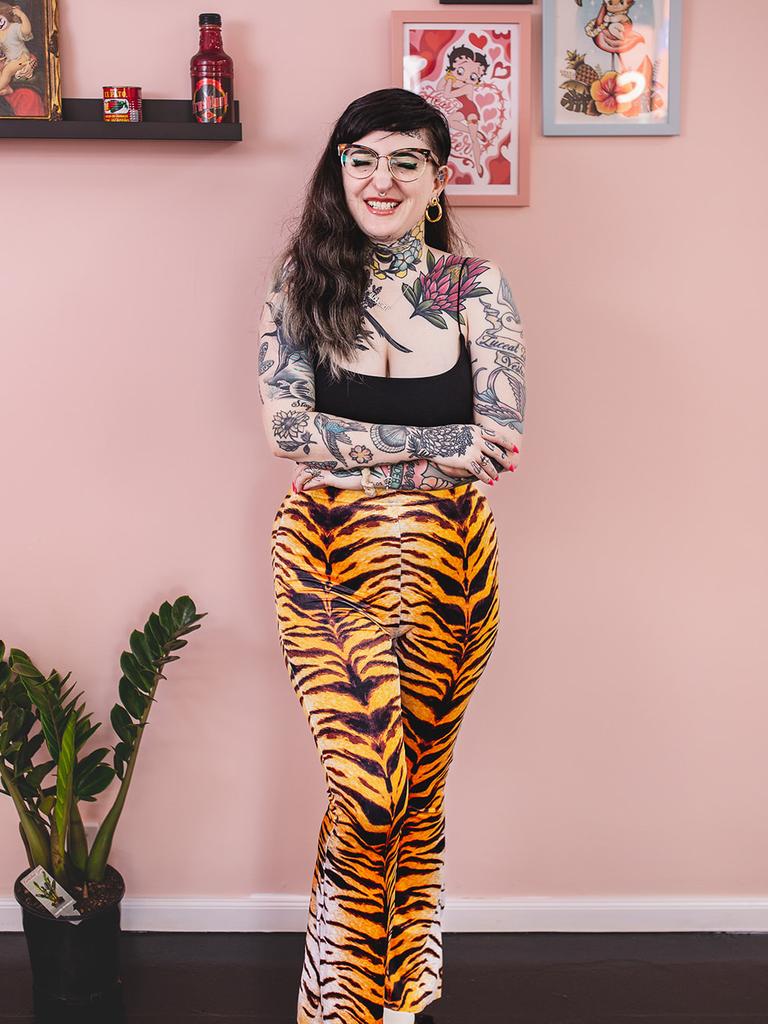 "He walks around in front of me because I'm not paying attention to him, and says 'I like your tattoos'.
"It's nearly always men that approach me and tell me they love my tattoos, but what they usually mean is they love that I'm a woman with tattoos.
"I smiled and said thank you, but he kept staring at me and said it again.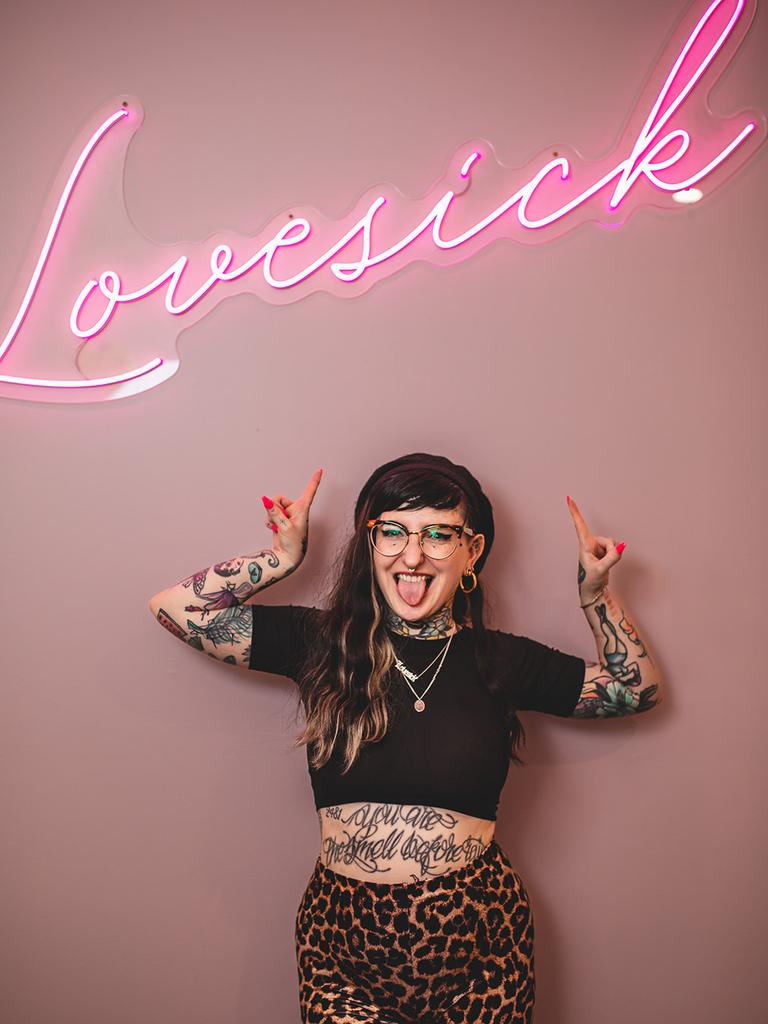 "Then he said, 'I just want to see what's under the black now', referring to the black jumpsuit I was wearing.
"He is staring at me in the eyes, and then says 'surely they must go all the way down right', and then makes a creepy obscene gesture about looking under my clothes.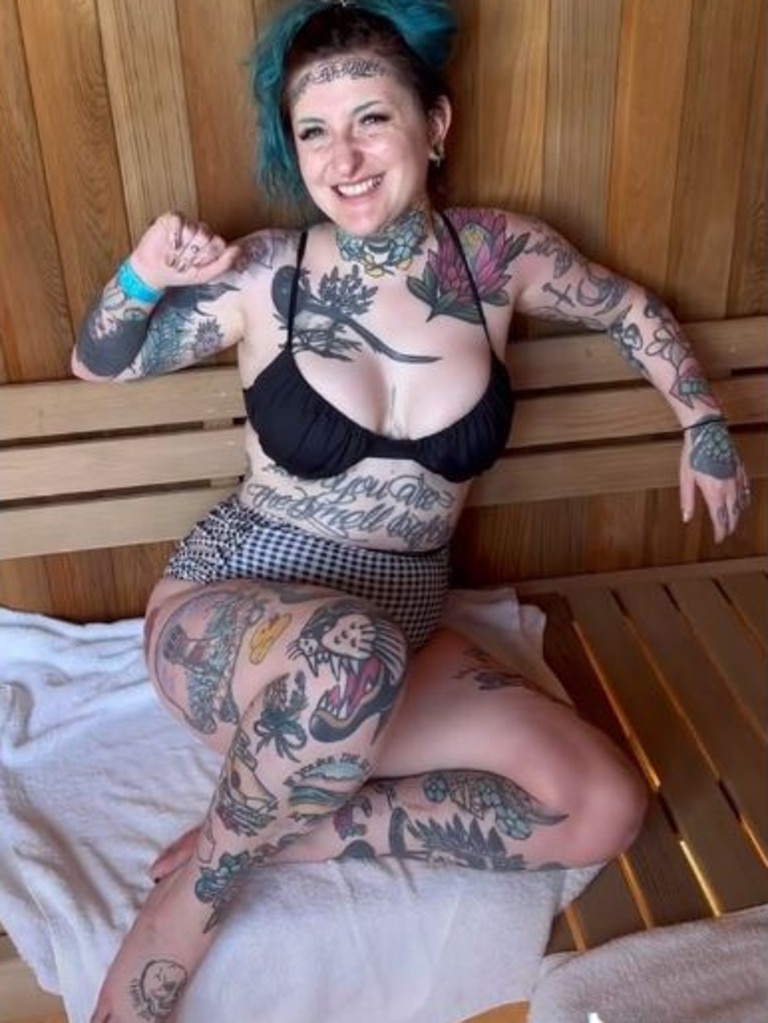 "I find talking to men like they're a naughty child and shaming them loudly tends to work for me.
"I said 'we don't talk about women's bodies like that when we don't know them do we?'.
"He walked away angrily and muttered 'that's okay, I'll just imagine it'.
Daisy shared her story to help end the stigma associated with tattooed people. She also wanted to let people know that they can't judge a book by its covers.
"There are so many different forms of body modification," she said.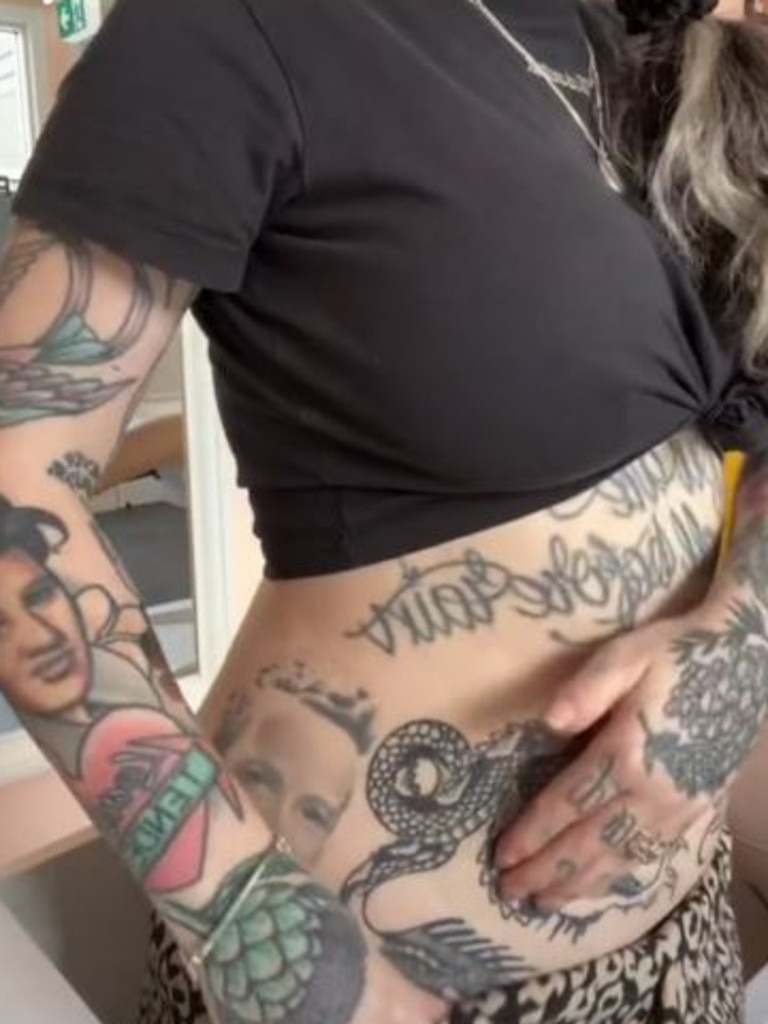 "Fake tan, eyelashes, fillers, a crazy haircut. We have many options to express our identities.
"It's about customising your outside to a way that feels authentic to the inside.
"At the end of the day, everyone should do whatever they like to their own bodies, without any harassment or judgments."