A man has revealed why he got a "unique" tattoo of a Fife coal mine tower on his leg.
Kilmarnock's Jack Jones got the unusual body art because it reminded him of his childhood holidays in the Kingdom.
The Mary Pit Head winding structure at Lochore Meadows Country Park is the subject of this tattoo.
Jack, 32 years old, spent many holidays under the landmark.
He told The Courier: "I wasn't born in Fife but my father, John, is Ballingry born and bred and lived in the area until 1985.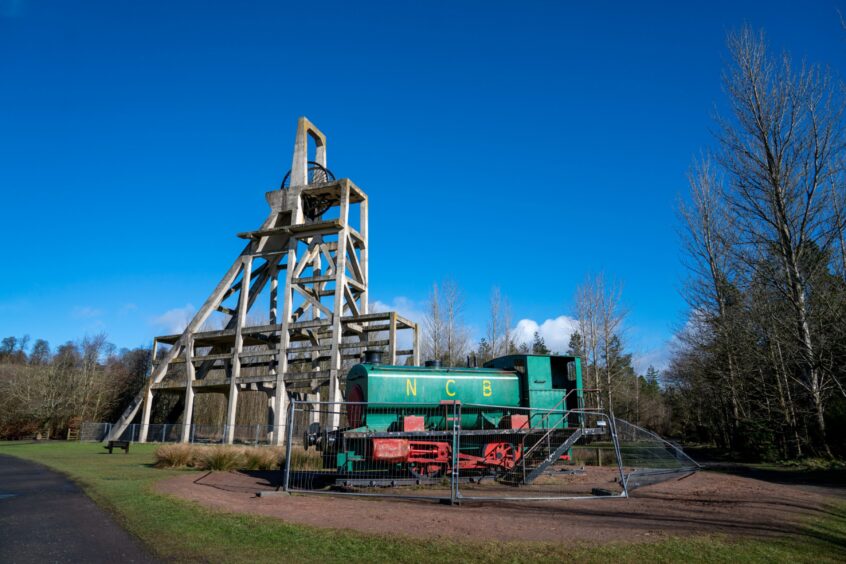 "Despite living in Kilmarnock we visited the family very often and during the summer holidays my brother, Rhys, and I used to spend the whole summer in Fife.
"We spent countless hours playing in Lochore Meadows, particularly on the pit pug train and around the winding tower.
"My dad was once a coal miner himself and we'd love learning all about life down in the pits and how mines operated.
"My grandparents were also very proud of their Fife mining heritage so the tattoo is also in their memory."
Plans for grandparents' portraits
The landmark has been a prominent feature on Fife's landscape for more than a century and now stands as a monument to its mining heritage.
The tower has been fenced off since 2020 due to safety concerns, however, a study to determine how to preserve the structure is due to be carried out later this year.
Chris McDerment from Ayrshire, who is also known as the Moniker Monochromatic Moth.
Jack now plans to have Chris embellish the artwork by adding portraits of his grandparents.
He added: "Chris has done an amazing job on creating the mining tower, though I did have to explain to him what the tower was.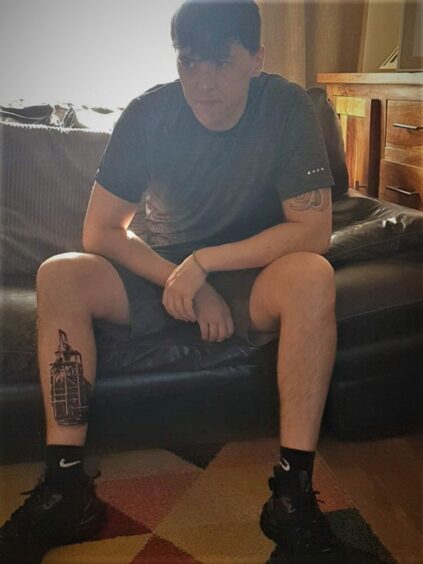 "We used to spend all summer at my grandparents' – Annie and John Jones – in Ballingry
"Unfortunately they are no longer with us so the tattoo is a reminder of my childhood but also a nice way to remember them too.
"We still have a few families living in the area so they will be pleased to see Fife Mining remembered in such a unique way.
"I plan on getting their portraits tattooed on my leg on either side of the pit tower in the coming months."
Comment and share this article