Reality Show Bigg Boss Marathi Season 3 Fame Jay Dudhane Tattoos are his passion. The actor has special tattoos on both hands. He recently explained their meanings to fans.
Jay shared his tattoo with his fans in a Q&A session on social media.
Fans asked: "What do you think about your tattoo?"
Answering the fan Jay It's a solid piece of tattoo. Says I am strong A** and ready to face anything which comes my way. "The upside-down triangle says I am fairly balanced in my life. #storyofmylife".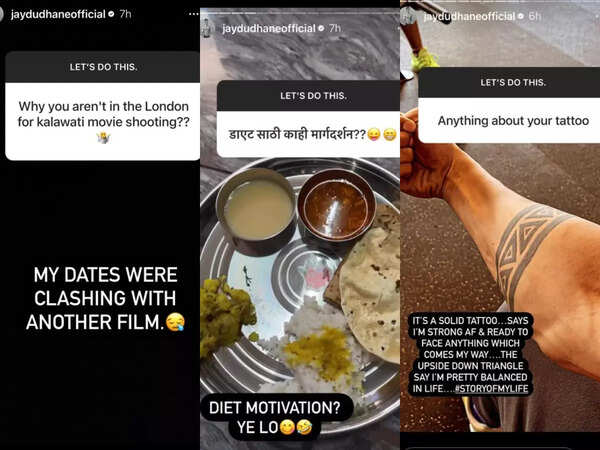 Jay's fans are delighted to have discovered the meaning behind Jay's tattoos.
Jay shared a photo of his meal with his fans when they asked him about his diet. He revealed that he doesn't follow any diet and eats only home-cooked food.
Jay has also revealed the reasons why he will not be appearing in the Marathi film Kalavati And why he was not in London during the filming of the movie.
The fan asked, "Why not in London during the Olympics?" Kalawati movie shooting?"
Jay responded to the fan by writing, "My dates conflicted with another movie"
Jay Dudhane rose to fame on Bigg Boss Marathi, season 3. The actor was the show's first runner-up. Vishhal Nikam Lifted the trophy of the Season
Comment on or share this article