May 23, 2023 Correction: Originally, the story said that a Bengaluru-based woman had her husband's name tattooed across her forehead. The claim was made in a viral video. We regret that the fact-checking error was made. The story has since been updated with the most recent information about the subject.
Original Publication Date: May 21, 2023

Tattooing a partner's name can be interpreted as a sign of love, devotion, and commitment. This tattoo is a way to show commitment to a partner and that their love will be part of their lives forever.
People often make extravagant gestures to their partners when they are in love. Surprise someone you love and feel the thrill of surprise. The video is going viral because a woman did the same thing.
Woman fakes getting her husband's name tattooed onto forehead
This is a romantic gesture. A woman in Bengaluru receives her husband's name tattooed on her foreheadThe video has been viewed by some as positive, but it has also left others indifferent. King Maker Tattoo Studio, a Bengaluru-based tattoo studio, posted the viral video on Instagram.
The woman on the video is seen She sat on a chair while getting the name of her husband, Satish, inked on her forehead. The tattoo artist first draws the name onto a piece of paper, then sticks it to the woman's face. The gesture overjoyed the woman.
The video doesn't show what the tattoo looks like. Further research has revealed that the video wasn't complete, as there are no tattoos in the photos taken after the video. The claims were debunked by boom live.
The tattooist begins to tattoo the woman with his machine shortly after. The woman appears uncomfortable as soon as the expert starts the process. She even tries stopping the artist by using her hands. The text on this video reads "True Love."
The video that shocked the internet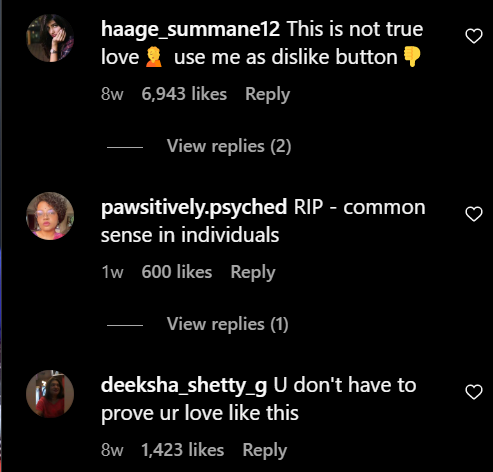 People on the internet reacted in a very negative way to a forehead tattoo. This is an overreaction. I want a dislike button. A lady suggested, "How Silly 😂😂😂😂 love is in how u treat, respect, and behave with each other.." One person even said the tattoo wasn't real, but the clip cuts off before the viewers can decide for themselves.
A man wrote, "This is stupidity." True love does not need to be proven, but it can be felt through your affection, care, and priority by being there for you no matter what. It is also shown in your support, encouragement, and understanding. "It's all their wish and their life… don't judge them 🙂 although ur getting a lot of negative comments, don't care about it…😎," wrote another.
People on the internet believed that the video in question was genuine. The woman in the video never had a tattoo. It was likely faked to get views and likes.  
Comment on and share this article.